Moderna hopes to offer new vaccines for cancer, heart disease by 2030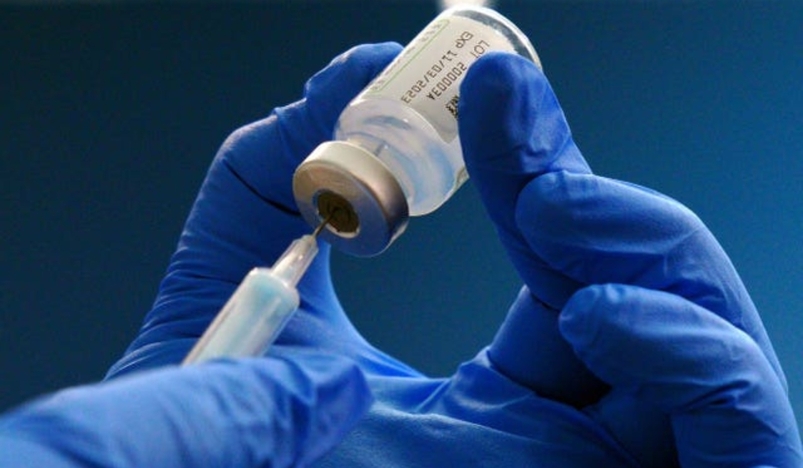 Moderna hopes to offer new vaccines for cancer, heart disease by 2030
Moderna hopes to offer a new set of life-saving vaccines targeting cancer, heart disease and other conditions by 2030, a spokesperson for the company told CNBC on Monday. 
The spokesperson confirmed remarks Moderna's chief medical officer, Dr. Paul Burton, made to the Guardian on Saturday. Burton said he's confident those jabs will be ready by the end of the decade, adding that Moderna could possibly offer them in as little as five years. 
He noted that advancements in messenger RNA, or mRNA, technology since the outset of the Covid pandemic have ushered in a golden age for new injections. 
"I think what we have learned in recent months is that if you ever thought that mRNA was just for infectious diseases, or just for Covid, the evidence now is that that's absolutely not the case," Burton told the Guardian. "It can be applied to all sorts of disease areas; we are in cancer, infectious disease, cardiovascular disease, autoimmune diseases, rare disease." 
Studies on shots for those disease areas have shown "tremendous promise," he added. 
Burton's remarks come as Moderna navigates its post-pandemic boom driven by its mRNA Covid vaccine. The Cambridge, Massachusetts-based company became a household name for its messenger RNA technology, which teaches human cells to produce a protein that initiates an immune response against a certain disease. 
Burton's remarks also come ahead of Moderna's Vaccine Day on Tuesday. At the annual event, the company typically presents updates on vaccine development.
He highlighted Moderna's personalized cancer vaccine, a highly anticipated mRNA shot being co-developed with Merck to target different tumor types. Burton told the Guardian the vaccine will be "highly effective" and "save hundreds of thousands, if not millions of lives." 
In February, the Food and Drug Administration granted Breakthrough Therapy Designation to Moderna's personalized cancer vaccine in combination with Merck's immunotherapy drug Keytruda for patients with a deadly form of skin cancer called melanoma. That designation is intended to expedite the development and review of drugs for serious or life-threatening conditions. 
The FDA's decision came two months after Moderna highlighted a phase two clinical trial that showed the vaccine in combination with Keytruda reduced melanoma's recurrence by 44%. 
Burton also underscored messenger RNA's ability to tackle rare diseases with no treatments available yet. Those mRNA therapies could be available a decade from now, he said. 
"I think we will have mRNA-based therapies for rare diseases that were previously undruggable, and I think that 10 years from now, we will be approaching a world where you truly can identify the genetic cause of a disease and, with relative simplicity, go and edit that out and repair it using mRNA-based technology," he told the Guardian. 
Among those diseases is respiratory syncytial virus, or RSV. Moderna is among the few drugmakers racing to launch the world's first vaccine against the deadly virus, which infects the lungs and respiratory tract and usually causes mild, cold-like symptoms. 
The virus kills 6,000 to 10,000 seniors and a few hundred children younger than five each year. 
Like the cancer shot, Moderna's potential RSV vaccine for adults ages 60 and older received Breakthrough Therapy Designation from the FDA earlier this year. The designation was based on positive topline data from Moderna's phase three clinical trial on the vaccine. 
Moderna's vaccine was 83.7% effective in preventing RSV with two or more symptoms in people ages 60 and older, and 82.4% effective at preventing lower respiratory tract disease with three or more symptoms. No safety concerns were identified during the trial, and the company said it intends to publish the full data set and share results during an upcoming medical conference. 
(CNBC)