Ministry of Endowments Organizes Lecture on Youth Challenges in Time of Globalization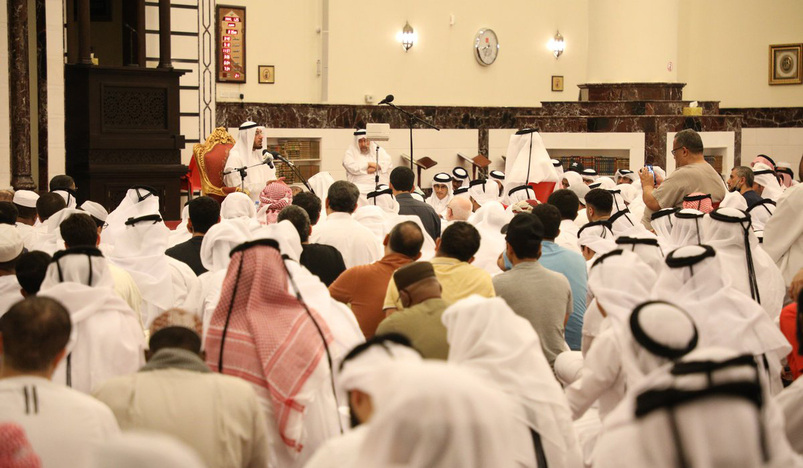 Lecture on Youth Challenges
The Ministry of Endowments and Islamic Affairs, represented by the Department of Da'wa and Religious Guidance, has organized a lecture titled: "Youth Challenges at a Time of Globalization" presented by Islamic scholar and preacher Sheikh Dr. Muhammad Al Awadi.
During the lecture, Sheikh Dr. Muhammad Al Awadi noted the grave challenges facing the nations' youth in the time of globalization which has adversely affected numerous categories of young people, pointing out that it is extremely essential for the young people to adhere to the religious tenets and teachings, especially at this time, and to return to the real faith and the believe in Allah, The Almighty.
He pointed to the negative impacts arising from the participation of young people in online chatting via internet and smart devices with the unknown people from numerous countries who have a wide range of different beliefs and creeds, including bad company that could potentially infiltrate and compromise the integrity of young people and adversely affect their morals and behaviors.
He said that Muslims and preachers should comprehend the new reality that largely governs and dominates the world today, and profoundly affect youth, including the negative ideologies imposed by this new reality.
Sheikh Dr. Muhammad Al Awadi admonished the young people to participate in the beneficial educational and cultural programs, underlining the importance of parents reproachment to come close to their sons to further construct cooperation bonds and love with them, since relationships are basically based on love and confidence, and it is very essential for parents to keep monitoring the acts and behaviors of their sons, as well as strengthening their faith aspects.
(QNA)