Mexico's Legend Hernandez Says Qatar's Capabilities to Bring About Exceptional World Cup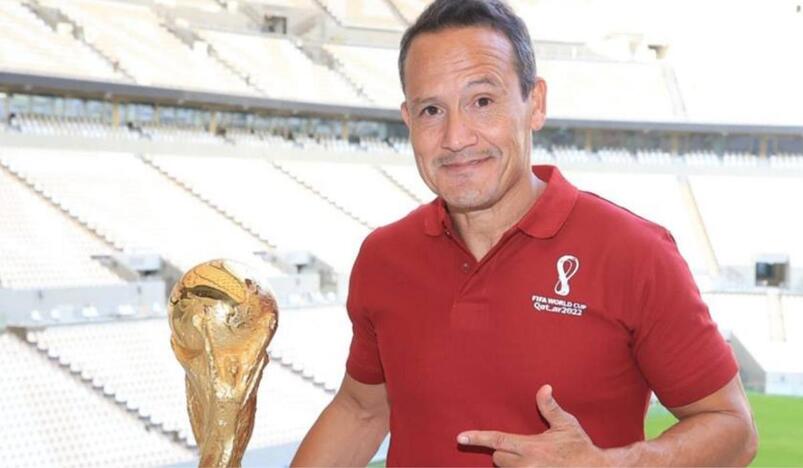 Mexico's Legend Hernandez Says Qatar's Capabilities to Bring About Exceptional World Cup
Mexican football legend and Ambassador of the FIFA World Cup Qatar 2022 Luis Hernandez hailed the State of Qatar's preparedness and capabilities needed for an impressive edition of World Cup for the first time in the Arab world and the Middle East.
Hernandez said in a press statement that Qatar has repeatedly affirmed it is well prepared for the historic event and its success in accomplishing advanced infrastructure projects for the World Cup, praising the tremendous efforts at all levels, starting with the construction of world-class stadiums, to the activities of promoting the upcoming tournament.
The Ambassador for the FIFA World Cup Qatar 2022 expressed hopes to share fans their celebration of football during the international event, highlighting the short distances among Qatari cities which will positively affect the participants, players and fans.
He added that Qatar will witness the most closely spaced edition in the modern history of the World Cup, with all World Cup stadiums and training grounds are located within a limited geographical scope, which will offer players sufficient time to rest and recover after the matches and contributes to enhancing their fitness. This unique advantage provides the opportunity for fans to attend more than one match per day during the first rounds of competitions, he added.
Commenting on the importance of hosting the World Cup for the first time in the Arab world and the region, and for the second time in Asia, after the 2002 edition in South Korea and Japan, Hernandez stressed that Qatar has all requirements to host an outstanding tournament, adding the 2002 World Cup was a great success and came to the level of everyone's expectations.
Hernandez said that the Qatar national team has the potential to create a surprise in their first World Cup appearance, noting that the team will play at home amid tremendous support from its fans, which is a powerful incentive to enhance their performance in the tournament.
Source: QNA