Mexican-Qatari Center Opened in Katara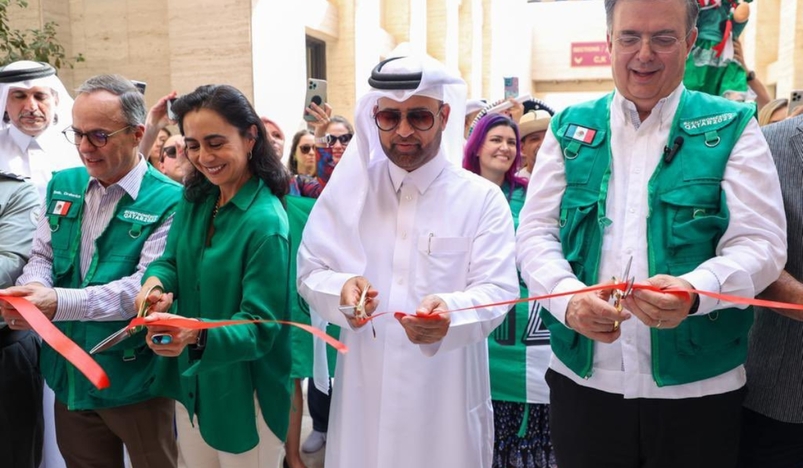 Opening of Mexican Qatari Center
Director-General of the Cultural Village Foundation (Katara) Dr. Khalid bin Ibrahim Al Sulaiti inaugurated the Mexican-Qatari Center, in the presence of HE Secretary of Foreign Affairs of the United Mexican States Marcelo Ebrard Casaubon, as part of Katara's activities accompanying the FIFA World Cup Qatar 2022.
The center includes a health clinic, a security office, a passport clearance office, and an office for cultural events, which is for Mexican fans who visit Qatar to support their country's national team during World Cup matches.
Katara is working to coordinate with the various agencies and institutions in the country in everything related to the World Cup activities, including the provision of various services needed by the fans supporting the participating teams.
Furthermore, Katara continued to dazzle its audience of different ages and nationalities with its various activities accompanying the FIFA World Cup Qatar 2022, as the Al Thuraya Planetarium welcomed its audience for the second day in a row with five daily shows: star shows, Polaris, Zola, the universe, 8 planets on the milky way, ideal planet, the dawn of the space age.
(QNA)