McDonald's Qatar Pledges 1 million Qatari Riyals For Gaza Relief Efforts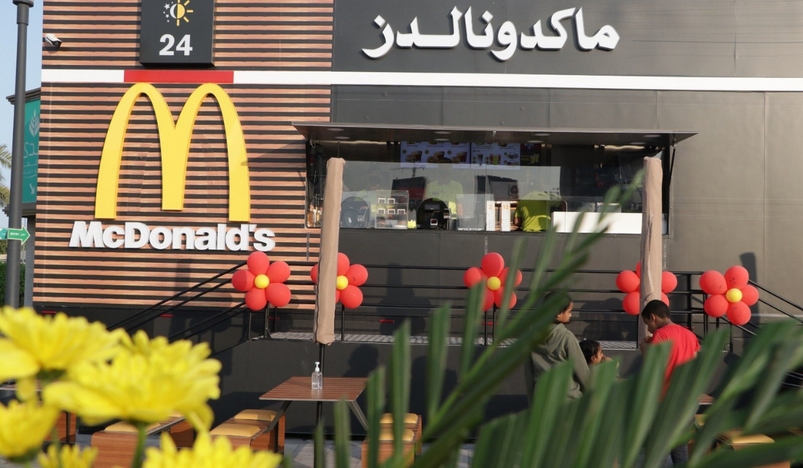 McDonald's Qatar Donates 1M QAR for Gaza Relief
McDonald's Qatar on 14 October 2023, announced that it will be donating 1 million Qatari Riyals for relief efforts in Gaza. The company has stated that it will donate via Qatar Charity's campaign called #For_Palestine to provide urgent relief of food aid, water, shelter and medical care to the Palestinian people in Gaza.
On October 14, 2023, McDonald's Qatar revealed its donation of 1 million Qatari Riyals for Gaza relief through Qatar Charity's #For_Palestine campaign, aimed at providing urgent food aid, water, shelter, and medical care to Palestinians in Gaza.
The statement notes that McDonald's Qatar is entirely owned by Al Mana Restaurants and Food Company LLC and is managed entirely by two Qatari businessmen.
In the statement, they emphasized that McDonald's Qatar operates as a local, fully independent company, without any affiliations to global McDonald's decisions or practices.
On October 13, 2023, McDonald's Qatar issued the following statement:,
McDonald's Qatar is a local enterprise that is 100% locally owned by Qatari businessmen and operationally overseen by Al Mana Restaurants and Food Company, W.L.L. We are not affiliated with McDonald's operations in Israel, which is a locally-owned Israeli enterprise. McDonald's in Israel operates as a separate entity to McDonald's Qatar, and makes its own business and communications decisions, independent of our business in Qatar.
Our journey began with the inaugural McDonald's restaurant in Al Sadd back in 1995, and ever since, we have been active participants in the fabric of our local community. With 74 restaurants across the country, we play a crucial role in bolstering our national economy. We take pride in contributing to employment opportunities, local business partnerships, and fostering economic growth. We would like to clarify that McDonald's Qatar is a commercial entity with a single-minded focus on serving great food and providing exceptional serviceWe do not engage in any form of political involvement. Our dedication is solely to delivering the McDonald's experience you love and trust.