Malls to host special activations to mark 100 days countdown to Qatar 2022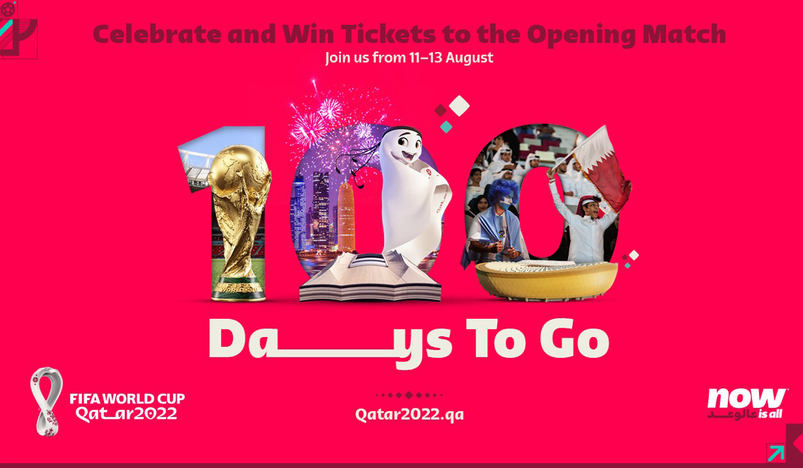 100 days countdown
Fans in Qatar will have the chance to win tickets to the opening match of the FIFA World Cup at Al Bayt Stadium – Qatar v Ecuador – during a series of activations held to mark 100 days to go until the big kick-off.
The activations will take place from 11-13 August at Doha Festival City, Place Vendome and Mall of Qatar, and will feature football activities, special giveaways, e-gaming, community performances and celebrity guests. A grand finale event at Mall of Qatar will bring the celebrations to an end on 13 August.
For a chance to win, fans must take part in a number of activities to test their football skills. Tickets will be awarded to the highest scorer on each day.
- Doha Festival City: 11-13 August (1 PM to 10 PM)
- Place Vendome: 11-13 August (12 PM to 10 PM)
- Mall of Qatar: 12-13 August (12 PM to 10 PM)
Khalid Al Mawlawi, the SC's Deputy Director General, Marketing, Communications & Event Experience, said: "Excitement is building across the country as we eagerly await the big kick-off on 21 November. These activations will offer a taste of the tournament as we edge closer to a landmark edition of the FIFA World Cup – the first to be held in the Middle East and Arab world. We encourage everyone to attend these events to sample the atmosphere, enjoy the activations and have the chance to win FIFA World Cup tickets."