Lusail to Host Qatar's First F1 Sprint at the FORMULA 1 QATAR AIRWAYS QATAR GRAND PRIX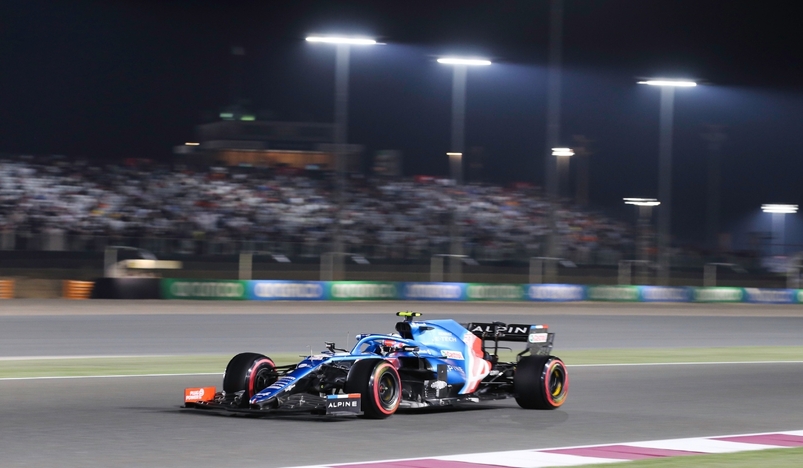 Lusail to Host Qatar's First F1 Sprint
Doha, Qatar, 19 September 2023 - The FORMULA 1 QATAR AIRWAYS QATAR GRAND PRIX 2023 is less than 17 days away. Lusail International Circuit (LIC) is set to welcome teams and fans from across the globe for an unforgettable weekend. The event is scheduled to take place across three days from 6th - 8th October 2023. 
As Formula 1 returns to Qatar for the first time since 2021, the new state-of-the-art circuit will host Qatar's first F1 Sprint. LIC joins Azerbaijan, Austria, Belgium, Austria, the United States and Brazil in hosting the F1 Sprint this season.  
What is the F1 Sprint?
The F1 Sprint is a 100km high intensity dash introduced to feature the best FORMULA 1 has to offer – close and entertaining racing. The Sprint provides another opportunity for drivers and teams to score points for their respective championships, with the top eight drivers being awarded points – eight for the winner and one for the driver finishing in P8. 
How is the grid determined for the F1 Sprint?
A special shorter qualifying session known as the Sprint Shootout will take place on Saturday to determine the grid for the F1 Sprint. Q1 will be 12 minutes, Q2 10 minutes and Q3 8 minutes. New tyres are mandatory for each qualifying round, with mediums for Q1 and Q2, and softs for Q3.
How does the race weekend differ for an F1 Sprint? 
Each day is geared to offer attendees something memorable, the new Sprint format promises fans action, competition, and exhilaration. Friday will feature a single Free Practice session followed by the standard Qualifying session for the Grand Prix. Saturday will include Qualifying for the Sprint (Sprint Shootout) followed by the Sprint and Sunday will feature the Grand Prix race.
The exciting Sprint and Grand Prix coupled with immersive entertainment options will make this year's FORMULA 1 QATAR AIRWAYS QATAR GRAND PRIX 2023 an experience of a lifetime.
Book your tickets on Lusail International Circuit's official website and explore all hospitality options here.