Katara unveils an array of art, architecture and calligraphy workshops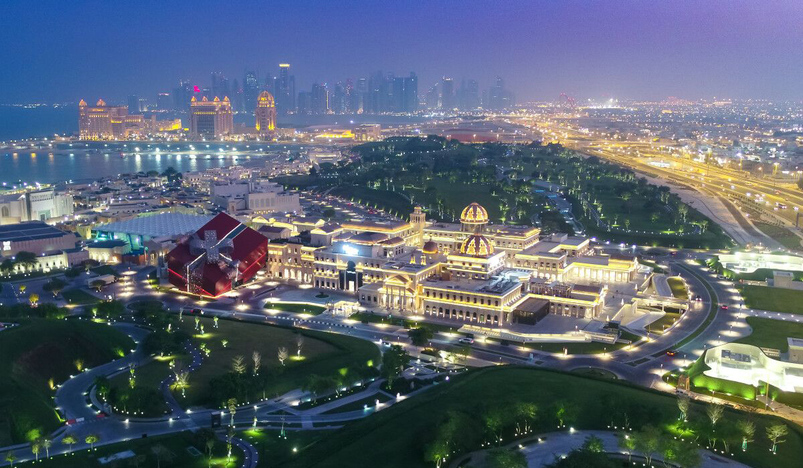 Katara Qatar
The Cultural Village Foundation, Katara, has recently unveiled an array of captivating art and calligraphy workshops scheduled to take place over the coming months. Participants will have the opportunity to learn various artistic techniques and delve into the world of calligraphy under the guidance of skilled instructors. 
Starting off the series of workshops on July 17 is the Three-dimensional Flower Workshop. 
Participants will learn to create stunning floral sculptures using gypsum. With a registration fee of QR100, this workshop offers a unique opportunity to explore the art of three-dimensional design.
On July 24, the Hot Air Balloon Paper Craft Workshop will take place, where attendees will have the chance to craft their very own hot air balloon models.
The workshop fee is set at QR70.
Those interested in Arabic calligraphy will have the chance to learn from esteemed calligrapher Obaida Albanki in the Basics of Arabic Calligraphy Workshop in Naskh and Thuluth fonts. 
This workshop, will run every Saturday of this month until August, as well as on September 2. The fee for this event is QR500, and is open to participants aged 17 and above.
Artist Sarah Yacoub will lead the Screws and Threads Workshop, scheduled to take place on July 26. This workshop will provide attendees with insights into creating art using screws and threads, offering a unique and innovative approach to artistic expression. Fee is at QR100.
Calligrapher and Fine Artist Ammar Al Dasouki will conduct the Architecture and Calligraphy Pattern Workshop using the square-styled Kufi font. This workshop will be held every Sunday and Tuesday of the month, specifically on July 16, 18, 23, 25, 30, and August 1, from 6pm to 8pm. Registration fee for this workshop is QR500.
From August 6 to 8, the Patterns from the Alhambra Workshop will be held, running from 5pm to 7pm. This workshop will delve into the mesmerising patterns found in the Alhambra, showcasing the beauty of Islamic art.