Katara International Arabian Horse Festival (KIAHF) to commence on 1st February 2023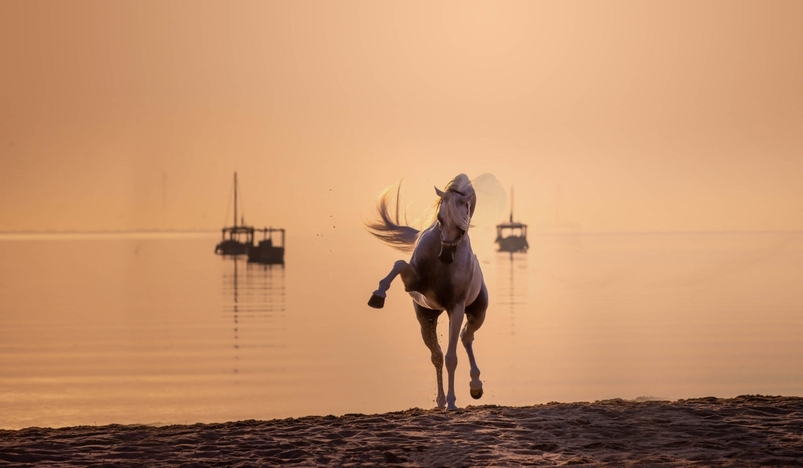 Katara International Arabian Horse Festival (KIAHF) to commence on 1st February 2023
The mission of the Katara International Arabian Horse Festival (KIAHF) is to support Qatar's rich equestrian heritage and promote it worldwide. It is organized by Cultural Village Foundation (Katara), Qatar Racing and Equestrian Club, and Qatar Equestrian Federation to promote the uniqueness of Purebred Arabian horses at the various local, regional, and international platforms by hosting a Title Show of the magnificent Arabian horses.
KIAHF will offer participants and visitors a delightful experience by showcasing the Qatari spirit and tradition and presenting them with a memorable fusion of the past, present, and future. Reflecting the tradition and spirit of Katara, the equestrian festival will offer something exciting and extravagant!
What is KIAHF
Katara International Arabian Horse Festival (KIAHF) is a world-class event held under the patronage of HH the Amir Sheikh Tamim bin Hamad Al Thani. KIAHF will be the largest equestrian sporting event hosted by Katara this season. The festival will have various related cultural and educational activities. The Title Show has some distinct features: it is the first event of its kind being held by the waterfront, and the total prize money is more than 17 million Qatari Riyals.
This Festival plays a key role in encouraging owners of purebred Arabians in Qatar. It inspires them to improve their breeding programs and nurture the beauty of the breed.
Owners and breeders are also encouraged to provide their horses with the optimum environment and training required to ensure their well-being. They can participate in this event with confidence, as the highest standards of integrity and fairness will be upheld during KIAHF, in accordance with the standards and rules set by European Conference of Arab Horse Organizations (ECAHO). Judges and officials are provided with regular training to ensure fair play and the humane treatment of the horses during the shows.
ACTIVITIES ASSOCIATED WITH KIAHF 
Auction of horses participating in the Title Show; Qatar is a global pioneer in this area.
Exhibition – Equine postal stamps
Painting – Saddle art
Cube painting
3D Painting on the ground
Sculpture art
Display of horse-related books
Exhibition: Equine photography 
Food and beverage stalls
Parade of horses
Street decoration: Katara's main street will be lit up with Arabian-style lighting installation to create an exciting festival atmosphere
Light show on the esplanade and amphitheater
Closing ceremony
Venue 
Cultural Village Foundation, Katara. 
Doha, Qatar 
https://www.google.com/maps/dir/25.3120521,51.5261067/Cultural+Village+Foundation,+Katara+map/@25.3374799,51.5048332,14z/data=!3m1!4b1!4m9!4m8!1m1!4e1!1m5!1m1!1s0x3e45c347d5b3fa01:0x119d41a7d3812a9d!2m2!1d51.5245475!2d25.361015 
Timings 
9:00 AM - 9:00 PM
Dates
1 February 2023, Wednesday  - 11 February 2023, Saturday. 
 
Source: KIAHF