Katara Hosts Art Exhibition Organized by Shafallah Center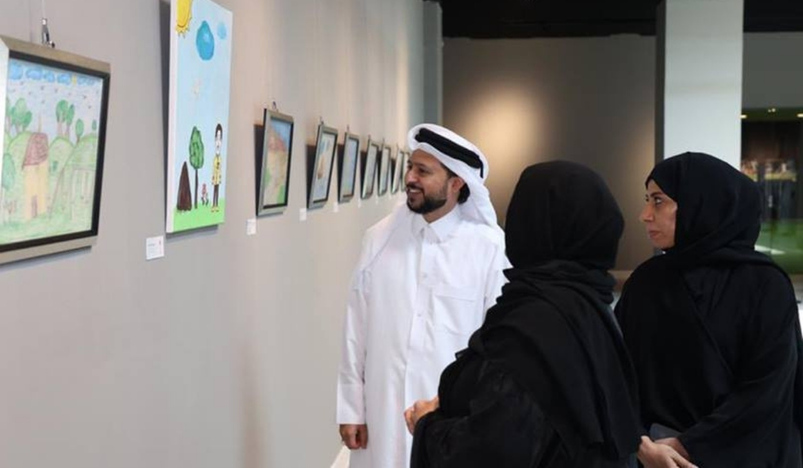 Katara Hosts Art Exhibition Organized by Shafallah Center
The Cultural Village Foundation (Katara) witnessed today the opening of an art exhibition entitled 'My Dreams Have No Limits 2022', organized by the Shafallah Center for Persons with Disabilities, with the participation of a number of the center's affiliates.
The exhibition was inaugurated by Dr. Mohammed Talfat, Director of Therapeutic Services Department at the Shafallah Center, and Maryam Al Ghilan, Director of the Educational Services Department at the Center.
The exhibition included the winning artworks and participating in the local competition "My dreams know no borders 2022" to enhance the goals and vision of the Shafallah Center in order to empower and integrate people with special needs into the local community.
Amina Al Jilan, Head of the Artistic Activities Unit at the Shafallah Center, said that the artworks included in the exhibition are the outcome of the art competition launched by the center during the period from April 1 until June 15 under the title "My dreams have no limits 2022", with the participation of nearly 50 students from Schools affiliated with the Ministry of Education and Higher Education and centers for people with special need;, noting that 14 winners received gold, silver and bronze medals, while 10 others received certificates from the jury.
Al Jilan explained that the exhibition included 42 works in drawing, free expression, artwork and printing, in which students with disabilities used acrylic colors on canvas, in addition to the colors of wood and filomaster. In some paintings, the art of collage was used, which depends on cutting and pasting several different materials in one panel.
She pointed out that the dazzling drawings created by talented students with disabilities were characterized by the automatic expression of their aspirations and dreams, and highlighted the abilities and talents of students with disabilities in plastic art.
The opening of the exhibition 'My Dreams Have No Limits 2022', which will continue until September 24, is accompanied by a musical show of one of the talented affiliates in playing and singing.
Source: QNA