Katara Cinemas: Now open and Rolling!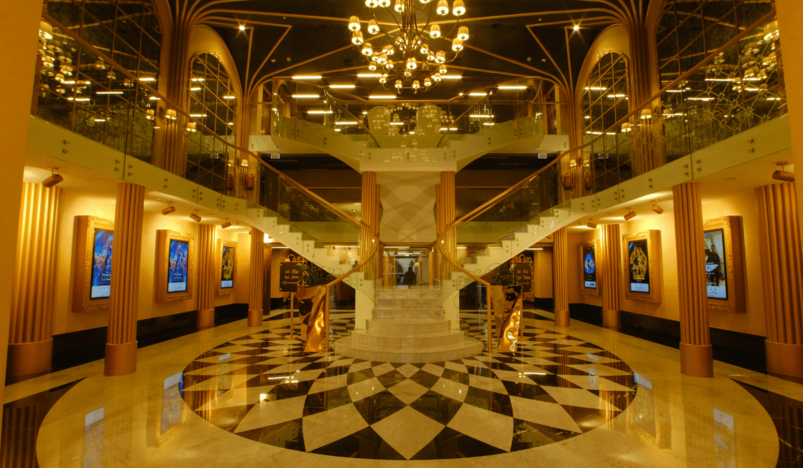 Katara Cinemas Now Open!
The historical and contemporary aspects of Qatari culture come together intriguingly at the country's many cultural centers. The finest area in Doha to locate works of art and cultural events is Katara. Because Katara was designed with traditional Qatari architecture as its inspiration, it is an excellent location for holding cultural gatherings like festivals, parties, concerts, and other performances. Furthermore, Qatar architects designed Katara to represent the pinnacle of Qatari architecture.
As per the statement by the Qatar Films & Film Distribution Company, the all-new Katara Cinema opened on 4 August 2022. So for the week's new releases, people around Qatar can now book this premium luxury cinema for an experience of a lifetime! Being the first of its kind, the cinema has much to offer its audiences. 
Starting from the comfort and 7-star experience while watching a movie, Katara Cinema holds many amenities never seen before. The cinema built according to world-class specifications serves as a sophisticated entertainment interface that offers a unique viewing experience and a high level of audio and visual technology.
Katara Cinemas: All New Luxury Experience!
The high-end four-screen cinema has 12 premium luxury lounges –including 6 exclusive lounges and 6 luxury platinum rooms. Apart from this, there is a Café in the lobby with an exclusive menu, in-seat ordering & food service for all the customers.
However, to provide you with the best cinematic experience, all four screens are equipped with the best audio and visual projections. Besides, the theatres have thundering and powerful atmos systems for a fantastic experience. So if you are looking forward to 'Top Gun: Maverick', you might be thrilled with the experience at Katara Cinemas.
Thus, book your tickets today and enjoy the 7-star cinematic experience at the Katara Cinemas!