Javier Mascherano: Fans Will Have Great Time in Qatar During World Cup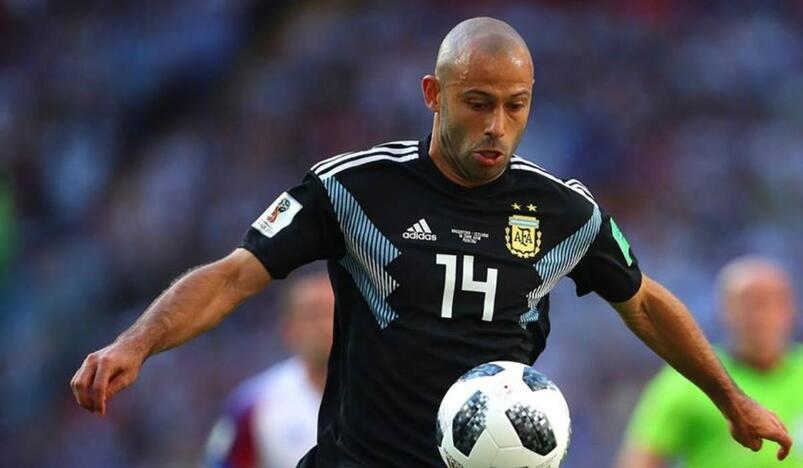 Javier Mascherano: Fans Will Have Great Time in Qatar During World Cup
Former Argentina captain Javier Mascherano is full of anticipation for this year's FIFA World Cup in Qatar and keen to see how the compact nature of the tournament will boost performances on the pitch.
The 38-year-old former defensive midfielder appeared in four World Cups for La Albiceleste, including a run to the final in 2014. In total, he earned 147 caps for his country and scored three goals.
With Qatar 2022 on the horizon, the FIFA World Cup Ambassador gave his thoughts on this year's tournament, which will get underway at Al Bayt Stadium on 20 November when hosts Qatar face Ecuador.
Speaking to Qatar2022.qa, Mascherano said, "It makes things easier from a logistical point of view. Fans will be able to attend more than one game a day and players will not need to travel from city to city. They will be in one place throughout the tournament - making it easier to focus on training and recovery. It's very positive for the players.
Regarding the timing of this year's World Cup - from 20 November to 18 December - he explained, "Many of the players will arrive fresher, as they will only be midway through their club seasons. We will see the players at a different level of energy compared to previous tournaments. Hopefully, the players will be able to perform at a higher level, which will be exciting for the fans.
On Qatar 2022 as the first World Cup in the Middle East and Arab world, Mascherano pointed out, "Football is the most popular sport in the world. It belongs to everyone. It's great that the Middle East will host its first World Cup. It's important to give new countries the opportunity to host this type of event." Concerning what can Argentina fans expect when they arrive in Qatar, he said, "Qatar is a country that invites you to come and have a great time. It is very safe and the weather will be fantastic in November and December. It's a great opportunity for Argentina fans to learn about the history and culture of this country and region."
Source: QNA