Japans ancient art of embracing imperfection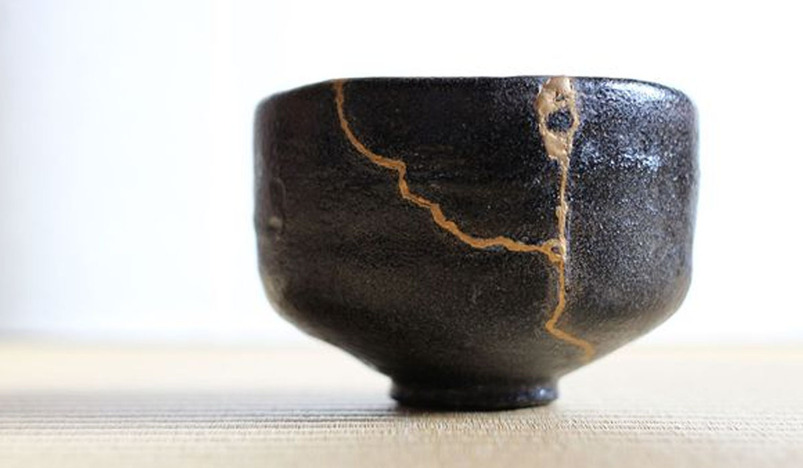 Japans ancient art of embracing imperfection
Most people don't purposefully shatter their cherished pieces of pottery, but that isn't always the case in Japanese culture. Adorning broken ceramics with a lacquer mixed with powdered gold is part of a more than 500-year-old Japanese tradition that highlights imperfections rather than hiding them. This not only teaches calm when a cherished piece of pottery breaks; it is a reminder of the beauty of human fragility as well.
In a world that so often prizes youth, perfection and excess, embracing the old and battered may seem strange. But the 15th-Century practice of kintsugi, meaning "to join with gold", is a reminder to stay optimistic when things fall apart and to celebrate the flaws and missteps of life.
The kintsugi technique is an extension of the Japanese philosophy of wabi-sabi, which sees beauty in the incomplete and value in simplicity. The broken pieces' gilded restoration usually takes up to three months, as the fragments are carefully glued together with the sap of an indigenous Japanese tree, left to dry for a few weeks and then adorned with gold running along its cracks.
In an age of mass production and quick disposal, learning to accept and celebrate scars and flaws is a powerful lesson in humanity and sustainability.