IT Outsourcing - What Does the Company's Support Look Like?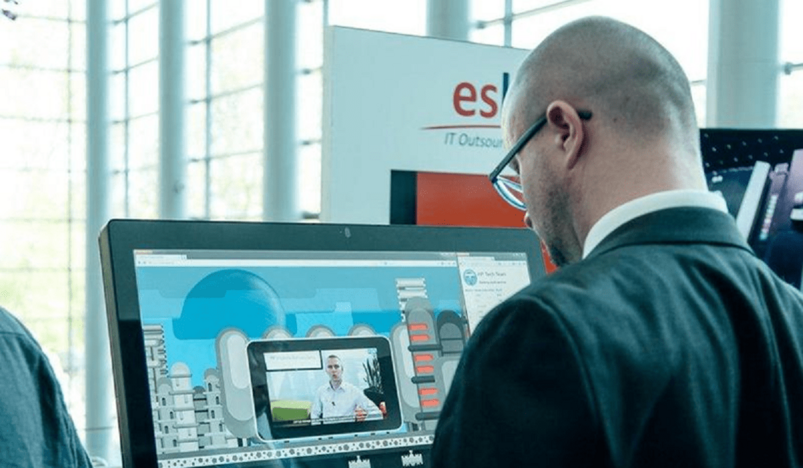 IT Outsourcing
Continuous development, the most modern strategies and solutions - while maintaining low operating costs ... Impossible? Support from an external company - will make it all possible for you! Outsourcing IT is it worth it? Check and see for yourself!
An experienced technological partner providing IT services for your company is a key element in a dynamically changing business market. Is IT outsourcing worthwhile - external company support? ESKOM, which employs top-class IT engineers and architects, is an experienced technology partner worth considering. A trusted partner who will provide your company with services from A to Z.
IT outsourcing - what does the company's support look like?
IT outsourcing involves the use of external companies' resources and services in IT activities. IT outsourcing is not only about supporting the company or using the resources and knowledge of an experienced technological partner, but also transferring to the scope of his duties work related to the current administration of hardware and software IT resources of your company. IT outsourcing will undoubtedly also contribute to reducing costs, saving time and human resources, with simultaneous access to specialist knowledge, and perhaps most importantly - it will provide experience acquired over the years of work for many companies.
You can provide an external company with full service (full outsourcing) or only support for selected processes in your company (selective outsourcing). The biggest advantage of these solutions is that it is an external company that is responsible for IT in the company, and you can focus on achieving your business goals. The support of an external company will allow you to ensure the continuity and security of your company's business operations.
To sum up, IT outsourcing is not only the transfer of full responsibility for the entire IT area in your company to an external company, but also support in building the most effective IT strategy and in running IT projects. Entrusting an external company with IT services is the specialist knowledge and experience of IT engineers and architects available without restrictions. This is an excellent support for the client's IT department.
IT outsourcing is it worth to bet on an external IT company?
Both financial and business considerations are in favour of using the IT services of an external supplier. Undoubtedly, if the IT area is taken over by ESKOM, your company's financial discipline will increase. In addition, ESKOM will provide a high standard of external services, supported, inter alia, by numerous certificates and technological partnerships with the largest companies on the market such as HPE, Red Hat or Microsoft. ESKOM will also take over the administration of outsourced processes. You will also not have to worry about the cybersecurity of your company and about potential data leakage, because IT outsourcing offered by ESKOM is a guarantee of discretion and constant IT monitoring. ESKOM will detect earlier and immediately counteract any IT failures.
IT outsourcing in the full model will allow you and your team to focus on the company's operations without having to worry about IT processes that you entrust to experienced specialists. The IT area will finally keep up with business expectations. This will allow you to optimally organize the service of business processes, will contribute to the growth of your company's competitiveness and increase its efficiency. Don't wait, stay ahead of the competition and contact us.