Israeli flight to Dubai cancelled after Saudi Arabia denies access to airspace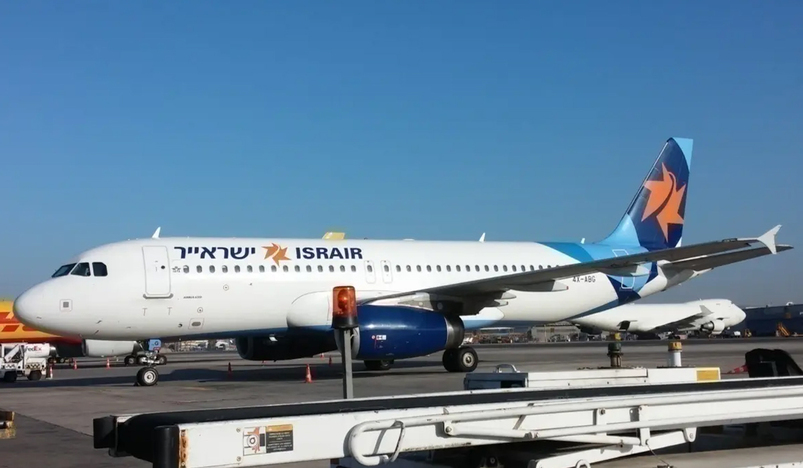 Israeli flight to Dubai cancelled after Saudi Arabia denies access to airspace
The cancellation of the Israir flight has been blamed on a 'technical failure' in the authorisation process, according to Israeli authorities
Saudi authorities refused to grant an Israeli airline permission to fly one of its planes through the country's airspace on its way to the United Arab Emirates, pushing the company to cancel its flights between Tel Aviv and Dubai on Tuesday, Hebrew media has reported.
Israir, the second-largest Israeli airliner, saw one of its aircraft grounded for five hours in Tel Aviv's Ben Gurion airport after Saudi airspace authorities denied it permission to fly over Saudi Arabia.
The five-hour flight to Dubai, set to take off at 9am local time, was eventually cancelled altogether and the passengers were sent home. Some were referred to hotels, according to Israeli Globes news.
However, flights from two other Israeli airlines, El Al and Arkeia, were approved to fly over Saudi Arabia on Tuesday afternoon on their way to and from Dubai.
'Technical failure'
Flightradar24, a flight live-tracking website, shows that three flights are currently scheduled on Thursday between Tel Aviv and Dubai, operated by Israir, FlyDubai, and El Al. 
Israel's Ministry of Foreign Affairs said the Israir flight cancellation was due to a "technical failure", as the Israeli airline had to ask permission from the Saudi airspace authority before the journey started.
In September, Saudi Arabia announced that it would allow commercial flights between Israel and UAE to enter its airspace, a decision that came into effect in December.
On 28 August, Israel's El Al flew through Saudi airspace carrying US and Israeli delegations from Tel Aviv to Abu Dhabi, the first official flight by an Israeli carrier over the kingdom. The return flight also entered Saudi airspace.
Normalised diplomatic relations
Riyadh's decision to allow Israeli planes in its skies came after the UAE and Bahrain officially normalised diplomatic relations with Israel in a Washington-sponsored deal in September.
Saudi Arabia had previously barred flights to and from Israel from using its airspace, though since 2018 it has permitted Air India to fly over the country to Tel Aviv, which was seen at the time as a sign of warming informal relations between the Gulf kingdom and Israel.
While Riyadh does not have official ties with Israel, the kingdom's Crown Prince Mohammad bin Salman is widely believed to be pushing for normalisation.