Investment in Thailand real estate Is it a good idea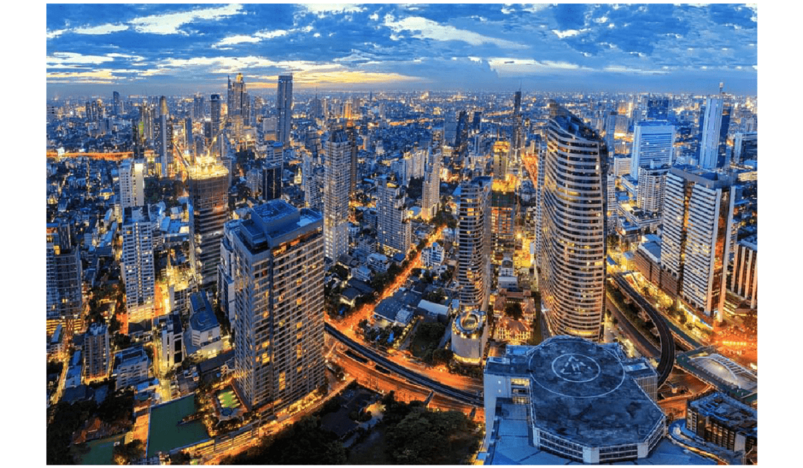 Investment in Thailand real estate Is it a good idea
Investment in Thailand real estate. Is it a good idea?
Is buying apartments in Chonburi for investment a good idea? Is it possible to buy property in Chonburi and receive passive income?
The state of the economy
There are many good reasons to invest in property in Thailand. The country has shown strong and steady growth in recent years and looks set to continue this trend. House and land prices and rents are on the rise, representing an exciting property investment opportunity on the market.
Plus, Thailand is a great place to live, and many people will find their dream home at an affordable price in the country.
Thailand's economy has grown steadily in recent years and is one of the largest economies in the region.
Indeed, in 2019, the country ranked second in terms of GDP in ASEAN; the much larger Indonesia took first place. This is largely because Thailand is well-positioned to conduct trade in the region and has modern infrastructure, including seaports, airports, and complex systems of road and rail networks that facilitate business development. Suvarnabhumi Airport is the largest and most important transfer point in Asia.
Thailand is an inexpensive country. It ranked 16th in Asia in 2018 for the cost of living. However, the actual cost varies greatly depending on personal habits and lifestyle. In Thailand, you can eat street food, the cost of one serving is 30 baht, or in expensive luxury restaurants, where prices will be ten times higher.
Investments
Regarding business and real estate investment, Thailand is a world of opportunity that attracts investors worldwide.
If you are planning to invest in your own home, then you will be able to find luxury homes at relatively affordable prices. The price of real estate in the center of Bangkok or resort areas will be much higher than in less prestigious places. However, life can be very comfortable even in small towns and on the outskirts of Bangkok.
Income from investments
In cities like Bangkok, property rentals are in high demand among tourists and permanent residents. The same goes for islands like Koh Samui or Phuket, where real estate is in demand among residents and foreign tourists who constantly come for short or long-term holidays.
In Thailand, the tourist season is all year round, so the demand for apartment rentals is high. When buying a property for further rent, you should remember which apartments tourists prefer: a private pool, a beautiful view, and proximity to the sea - this will be a big plus.
What do you need to do to get a visa?
Thai Elite is issued by a branch of the Thailand Privilege Card Company Limited, which operates under the control of the country's tourism department. Those wishing can draw up documents directly on the site or contact intermediaries who will handle the paperwork.
According to companies, in 2022, Thailand entered the top 10 among foreigners in terms of real estate purchases. To obtain a residence permit for up to 20 years, you must:
provide a passport;

fill out an application;

pay the visa issuance fee upon approval.
How are the programs different from each other?
Depending on the visa option, a resident of Thailand may have access to:
an extension of the right to stay for up to 20 years;

medical examinations;

visiting sports clubs;

transfer from the airport;

visiting spa centers;

transfer of visas to the next of kin for residence and recreation.
In addition, some visas require annual fees.
Assistance in buying property
Thailand-Real.Estate specialists will help you find the perfect property in Thailand. The site contains properties from developers and local agents. The catalog contains only current offers with prices in different currencies. The filter system allows users to set the desired search parameters.
Managers will tell you everything about promotions and great offers; they will not let you get confused in Thai law.
Contact Thailand-Real.Estate today and start your search for the perfect home in Thailand!