InterNations Reveals World's Best & Worst Places For Expats To Live In 2022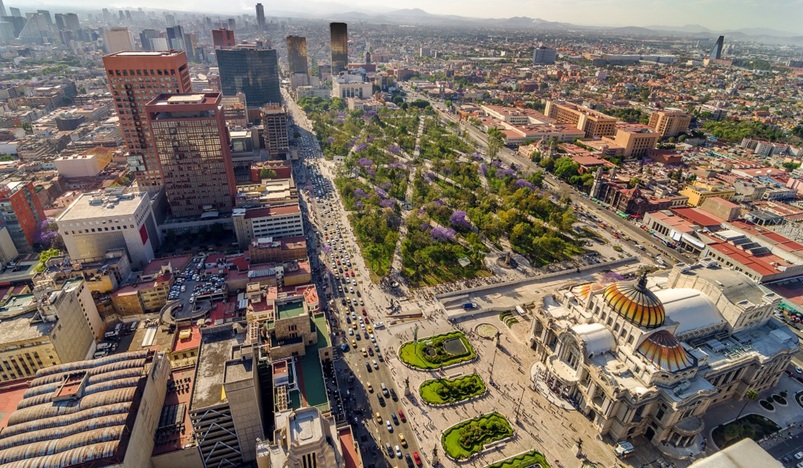 World's Best & Worst Places For Expats To Live In 2022
Every year, InterNations—the world's largest expat community—polls expats around the globe to find out the best and worst places to live. InterNations recently revealed its Expat Insider 2022, which ranks countries by analyzing factors such as work life, the quality of living and the local cost of living. The best destination to live as an expat in 2022? Mexico is the winner, with 91% of expats saying they are happy with their life South of the Border.
Drilling down, Mexico ranks first for the ease of settling in and second for personal finances. But there are some drawbacks. "Safety is probably the biggest issue," says InterNations founder Malte Zeeck. Among expat women, Mexico ranks 33rd out of 36 destinations for personal safety, while it comes 40th out of 43 places for the male respondents.
Mexico has been named the world's best place to live.
Mexico is followed by Indonesia at number two and Taiwan at number three. Indonesia ranks high because your money goes a long way, while Taiwan ranks high for being safe and financially stable.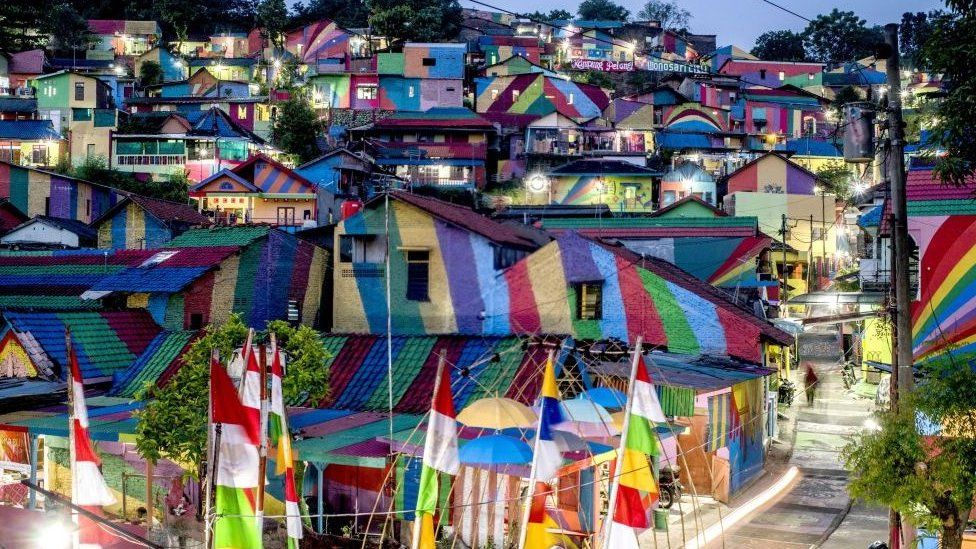 Indonesia is the second best place for expats to live.
At the other end of the scale is Kuwait—the worst country to live—followed by New Zealand and Hong Kong. Zeeck says that the company was surprised that New Zealand performed so badly in the 2022 ranking. "The general results are due to the fact that expats in New Zealand struggle the most with their personal finances: They rate the general cost of living and their financial situation negatively," says Zeeck. "It might also play a role that 32% do not feel paid fairly for their work (vs. 20% globally)."
The United States ranked number 14 on the list. It came in below places like Estonia (at number 11), Oman (number 12) and Kenya (at number 13), but beat out neighboring Canada (at number 23). According to the report, expats love the career prospects and work culture in the United States but worry about the affordability of healthcare.
In addition, the survey ranks the best countries for women expats to live and work abroad. The ratings compare how expat women rate their everyday life abroad based on a subjective score. But a note that the vast field of political issues—such as questions of censorship, human rights or reproductive rights—is not explored in the survey.
Mexico is the world's best country for women expats to live.
Coming in at the top of the list of the best places for women to live is Mexico, followed by Spain and the UAE. "Mexico is a favorite destination among expat women for very similar reasons to those given by male survey respondents," says Zeeck. Among the female participants, Mexico ranks in the global top five in three out of the five topical indices that the ranking is based on: ease of settling in (first), personal finances (second) and expat essentials (fourth).
In the ease of settling in index, Mexico places first worldwide for nearly every single rating factor among expat women. "For example, 70% of women living abroad in Mexico are happy with their social life (vs. 52% of all women globally) and 86% report having a personal support network there, compared to just 59% worldwide," says Zeeck. Expat women also appreciate Mexico for its affordability.
At the bottom of the list for women expats is Japan, which ranks last, due to the challenges of settling in, language barriers ("without good language skills, it is always harder to fully immerse yourself in the local culture and find friends"), lack of personal career options, poor work-life balance and the high cost of living. However, in one aspect Japan is the opposite of Mexico. "It does very well for personal safety," says Zeeck.
Read on for the lists of the world's best and worst places to live, overall, and the world's best and worst places for women expats to live. You can also view the complete report here.
The World's 15 Best Places to Live
1. Mexico
2. Indonesia
3. Taiwan
4. Portugal
5. Spain
6. UAE
7. Vietnam
8. Thailand
9. Australia
10. Singapore
11. Estonia
12. Oman
13. Kenya
14. United States
15. Bahrain
Kuwait is the world's worst place for expats to live.
The World's 10 Worst Places to Live
1. Kuwait
2. New Zealand
3. Hong Kong
4. Cyprus
5. Luxembourg
6. Japan
7. South Africa
8. Turkey
9. Italy
10. Malta
The World's 10 Best Places for Women to Live
1. Mexico
2. Spain
3. UAE
4. Singapore
5. Portugal
6. Qatar
7. Thailand
8. Poland
9. Australia
10. United States
Japan has been named the world's worst place for women expats to live.
The World's 1o Worst Places for Women to Live
1. Japan
2. Hong Kong
3. Luxembourg
4. New Zealand
5. South Africa
6. Malta
7. Cyprus
8. Sweden
9. Germany
10. Italy
Source: Forbes