International Stamp Exhibition Kicks off in Jakarta with Participation of Qatar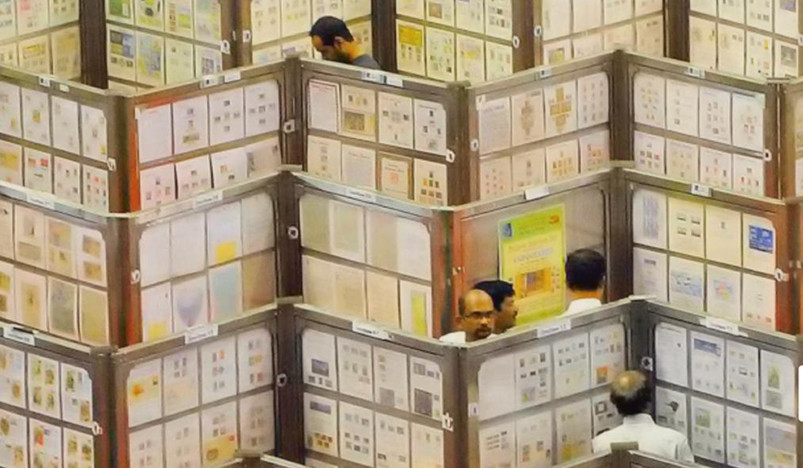 International Stamp Exhibition 2022
The International Stamp Exhibition 2022 events kicked off Thursday in Jakarta. The exhibition is organized by Indonesia Philatelic Associations (IPA) under the umbrella of the International Philatelic Federation (FIP), with the participation of a broad range of representatives from 61 countries worldwide, including the State of Qatar.
HE Ambassador of the State of Qatar to Indonesia Fawzia bint Idris Al Sulaiti attended the exhibition inauguration ceremony along with several officials and parliamentarians in Indonesia and participants from around the world.
The State of Qatar is represented in the exhibition, which continues until Aug. 9, 2022, by the Qatari Youth Hobbies Centre, where a member of the Youth Hobbies Center's executive committee and head of the center's stamps and coins department Hussain Rajab al Ismail and some of the amateurs affiliated with the center are participating in this event.
In his remarks to Qatar News Agency (QNA), Hussain Rajab al Ismail said that the center is participating with five offers for stamps which are considered distinguished global offers that had gained numerous global medals, including the postal history of Qatar group (5 frames), which documents the period prior to the inception of Qatar Post, as the state of Qatar has been using the Indian stamps followed by the English stamps until the inception of Qatar Post in 1950, including the normal stamps of Qatar (5 frames) which emulate the first Qatari stamps that had been issued in 1961 with their various versions, including seven versions combined in three occasions, in addition to demonstrating the history of the Qatari stamp which monitors that era, and the postal history of the Sultanate of Oman (5 frames), which is the history of stamps for the period from 1868 to 1948, beside the postal history of Aden (5 frames), the history of the stamp for the period from 1839 to 1952.
The International Stamp Exhibition 2022 is coming back again after it has been suspended due to the COVID-19 pandemic since its 2020 edition. In addition, Qatari Youth Hobbies Centre is a member of FIP & FIAP and a member of the executive committee of FIAP for several consecutive terms.
(QNA)