International Mother's Day 2023: Things to do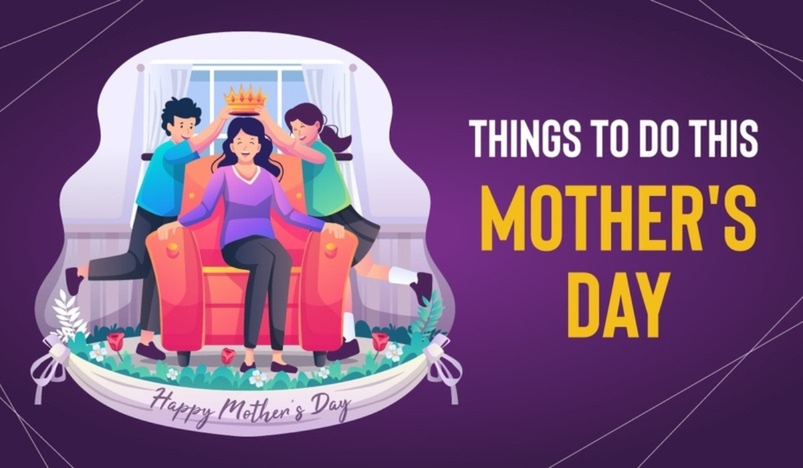 International Mother's Day 2023: Things to do
International Mother's Day 2023 is a day of celebration and appreciation for mothers around the world. This day is observed on the second Sunday of May each year and is a time to honor the hard work and sacrifices that mothers make for their families.
On this special day, people take the time to show their love and gratitude to their mothers by giving them gifts, cards, and flowers. Many families also gather together to share a meal or spend time doing activities that their mothers enjoy.
In addition to celebrating individual mothers, International Mother's Day is also a time to recognize the important role that mothers play in society. Mothers are often the primary caregivers for their children, and they also contribute significantly to the workforce and the economy.
Here are some of the things you could do to make this mother's day special!
1. Plan a picnic
Whether you're on a budget or not, this is one of the easiest ways to make her day! A few snacks, her favourite drinks and deserts along with a beautiful view will definitely make for an enjoyable and unforgettable time. Some picnic spots in Qatar are:
Aspire park
MIA park
Bidda Park
Any favourite beach
2. Make a DIY Mother's Day card
If you have a younger sibling you'd want to include in your plan, or even if it's just to show your mother some appreciation, a DIY card goes a long way. Pick up some basic stationary supplies and create a cute card that your mother can display proudly. 
3. Make her a special dinner
Love cooking or want her to stay out of the kitchen for a day and relax? Gather up some ingredients for either her favourite dish or any dish that you're good at and treat her to some good food and a movie she can enjoy it with. 
4. Clean the house
Mothers take care of the family and the house. Even if it's just for the day, take over the house chores and clean up the space and she'll definitely appreciate the break. 
5. Make or buy her a bouquet
Every woman loves receiving flowers. If you have wild flowers growing near your place, you can create your own special bouquet for her or spend a little and have a beautiful bouquet made for her. 
6. Treat her to a spa day
There's no better way to relax than at a spa. A 1 hour session is not too expensive in the spas in Doha, and would be greatly appreciated by your mother.
7. Take her to a bookstore
If she loves reading, this would be the best gift for this mother's day. Take her to any nearby bookstore and ask her to pick 3-5 new reads and purchase them for her. Set up a cozy reading corner as well, prepare a cup of coffee or tea and let her relax while she enjoys her new pick.
8. Take her out to dinner
If your budget allows, take her out to a fancy or simple dinner, for whichever cuisine is her favourite. Ask her to dress up and make a reservation for the night she is sure to remember.