Interesting Facts About Qatar National Day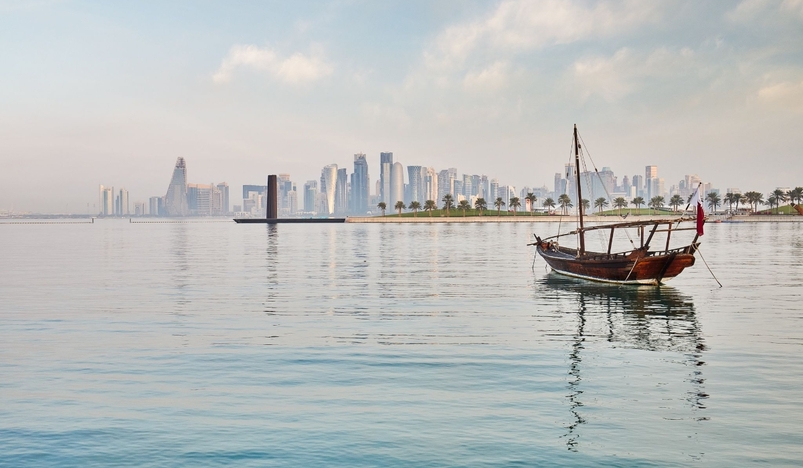 Some interesting facts before Qatar's 51st annual National Day
Whether you are a local or an expat, there is no denying that the most exciting day of the year is the 18th of December. Apart from the never ending festivities of the day, here is a list of interesting facts about the history and significance of why we celebrate Qatar National Day.  
The National Anthem
The Qatar national anthem "As-Salam al Amiri" was adopted on 7 December 1996 upon the accession of Sheikh ?amad bin Khalifa al-Thani to the throne. Interestingly, this was also the title of the Kuwaiti national anthem from 1951 to 1978. It was first used at a Gulf Cooperation Council meeting held in Qatar in December of that year. In 2015, the writer of the anthem, Shaykh Mubarak bin Sayf Al Thani presented the first written draft of the anthem at the Qatari National Museum, where it will be put on display. 
Significance
Qatar National Day was established on June 21, 2007, by the then crown prince and heir apparent to commemorate  Qatar's 1878 unification under the rule of  Sheikh Jassim bin Mohammed Al Thani. The then Emir's rule helped define Qatar as an independent country with an attainable level of autonomy among the peninsular tribes.
Before 2007
Prior to the Emiri decree in June 2007, Qatar National Day was annually celebrated on 3 September, the anniversary of Qatar's independence from the British. 
2022 FIFA World Cup
The 2022 FIFA World Cup Final is scheduled to take place on 18 December 2022, and will coincide with Qatar National Day. The final match of the World Cup  will happen at Lusail Stadium, marking an end to the month-long football festivities.  
2016 Cancellation 
Since its inception, Qatar National Day celebrations have only been canceled once before, in 2016. Following the December 2016 end of the Battle of Aleppo in the Syrian Civil War, the Qatari government announced it would cancel all festivities in solidarity with the people of the city of Aleppo.
The Largest Flag
As part of the 2013 Qatar National Day festivities, Qatar broke the Guiness world record for the largest flag. The flag was draped over an area of 101,978 sq m - the size of 14 football pitches! 
 
Darb Al Saai
 With its newly opened venue at Umm Salal Mohammed, Darb Al Saai is the largest and first permanent venue to host Qatar National Day. 4500 exciting cultural and entertainment events are currently taking place across a 150,000 square meter area and will conclude on the night of 18th December 2022.
The National Flag
The maroon color of the Qatar national flag was chosen in honor of the country's role in the purple dye industry on Al Khor Island.The specific shade is defined as Pantone 1955 C, or Qatar maroon. The Qatar flag is also the only national flag in the world that has a  width more than twice its height.