Intellectual Forum of GCC Youth Wraps Up in Oman with Participation of Qatar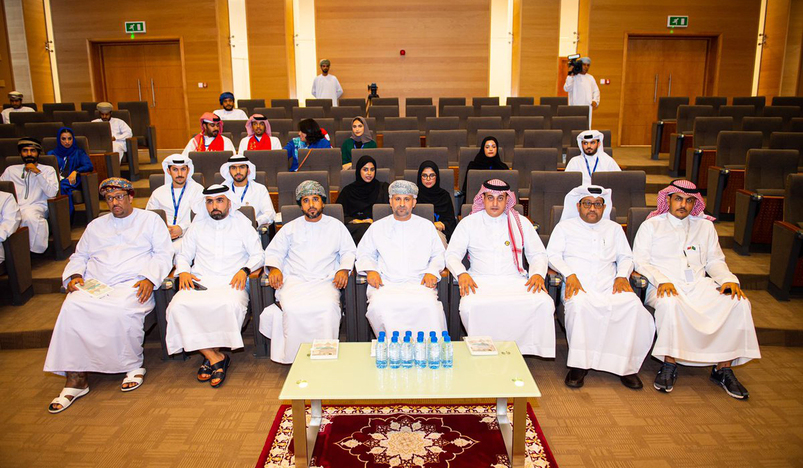 Intellectual Forum
The Intellectual Forum of GCC Youth activities that were hosted by Sultanate of Oman, represented by the Ministry of Culture, Sports and Youth in Dhofar Governorate, wrapped up today with the participation of the State of Qatar.
The head of the Qatari delegation to the forum Hamad Bin Abdulaziz Al Kuwari said in a statement to Qatar News Agency (QNA) that the Qatari delegation had participated in the forum and reviewed a working paper titled: "Technological Evolution & Sustainability in The State of Qatar", adding that the forum, which wrapped up its session today, was intending to refine the skills of youth and talents to further express their opinions in various issues that concern them, and contribute to educating the generations that are aware of their role in building their present and future.
For his part, member of the Qatari delegation Hamad Al Yafei said in a similar statement to (QNA) that the Qatari delegation had focused on a combination of issues, foremost of which are Qatar National Vision 2030, environmental development, Qatar strategic plans for conservation of environment, support sustainable development and sustainable cities, such as Msheireb, Lusail, and FIFA World Cup Qatar 2022 stadiums, including the application of the highest standards of sustainability, in addition to highlighting digital transformation, hosting the second edition of the Doha Expo for Modern Cities, environmental research centers and their role in supporting startups that operate on technological development to protect the environment and sustainability.
Member of the Qatari delegation Hessa Jaber Al Nuaimi likewise said in a statement to (QNA) that the forum had reviewed the most prominent environmental and youth initiatives in the state of Qatar, including household carbon footprint initiative of Arab Youth Climate Movement, which summarized the current climatic reality with its entire challenges, and the importance of exploring the local solutions to further reduce the impacts of climate change in the region, pointing out that the initiative presented an overview on the operation of the organization in multiple fields ranging from conversational and cultural series to researches and reports, indicating that the presentation had focused on the household carbon footprint that succeeded to train 800 of teachers and thousands of both public and private school students through a questionnaire developed by the organization.
The initiative was originally launched in 2021 in cooperation with the ministry of education and higher education, MoPH, Qatar UNESCO and the US Embassy in state of Qatar.
(QNA)