Indulge in Chef Debdash's bespoke 5-course tasting menu inspired by the Royal Kitchens of India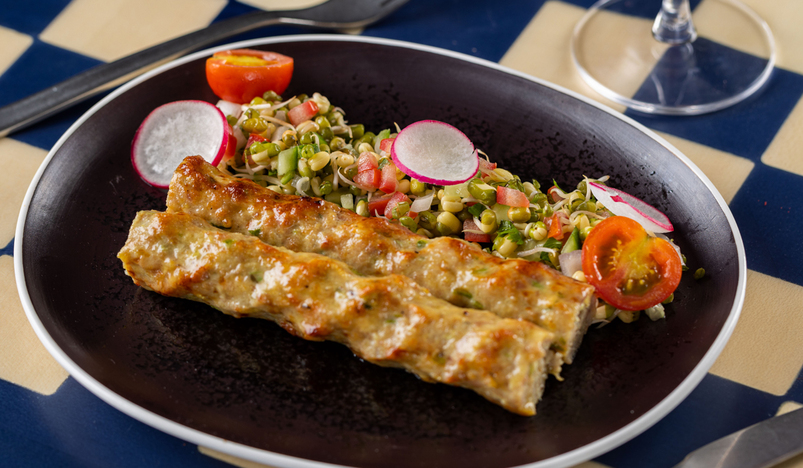 Jamavar Doha
This summer, experience an extraordinary culinary event as Jamavar Doha invites you to indulge in a regal feast. From the 10th to the 20th of August, join us for an exclusive dining experience featuring Chef Debdash's bespoke five-course Tasting Menu inspired by the illustrious royal kitchens of India.
 
Step into an opulent dining destination where an authentic and sophisticated Indian gastronomic journey awaits to captivate your senses. Delight in an artfully curated menu, showcasing the finest traditional dishes meticulously crafted to create a harmonious fusion of flavors, textures, and aromas. Relish a selection that includes Subz Mewa Seekh, Murg Reshmi Seekh, Soya Galouti Kebab, Lamb Shikampuri Kebab, Tandoori Jheenga, Tandoori Bharwan Mushroom, Murg Nizami Korma, Lucknowi Kofta Curry, and Shahi Tukra. Paying homage to the grand feasts enjoyed by Indian royalty, each dish is a culinary treasure in itself.
 
Treat yourself to our carefully crafted five-course Tasting Menu, offered at QAR 225 per person. For those seeking to elevate their dining experience, we offer the option to enhance it further by adding QAR 250 per person for additional beverages that perfectly complement the menu's flavors and vibrant spices.
 
This limited-time event presents a rare opportunity to savor the finest Indian cuisine, expertly concocted with passion and artistry. Join us at Jamavar Doha from Saturday to Wednesday, opening hours from 12:30 pm to 11 pm.
 
Make your reservations now to secure a place at this regal feast. Call us at +974 4485 3000 or visit our Instagram account @JamavarDoha for detailed information and booking.