Indian Captain Rohit Sharma Describes the Asia Cup Match against Pakistan as "Challenging"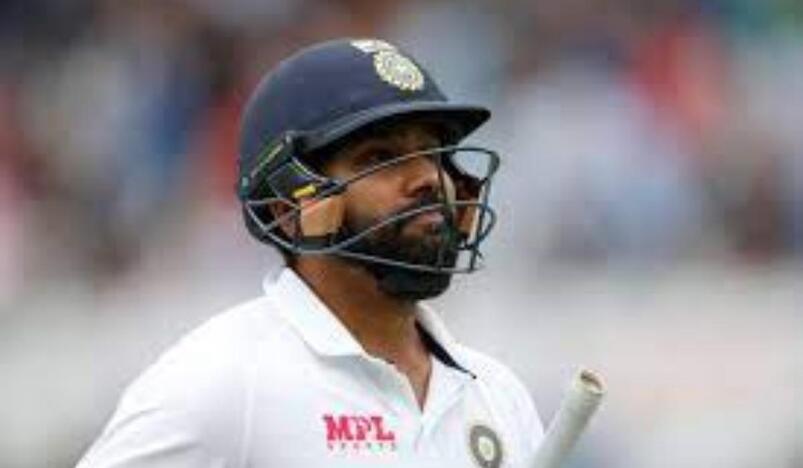 Image Source: Reuters
The two nations, India and Pakistan, begin their Twenty20 campaign on Sunday in Dubai, where India was thrashed by Pakistan by 10 wickets in last year's T20 World Cup.
"The atmosphere in the camp is electric. It's a new tournament, a new beginning. "The team goes on by not thinking about what has transpired in the past," Sharma told reporters.
"Playing against Pakistan will undoubtedly be difficult, but what is crucial for us is what we are thinking as a team and what we hope to achieve from this tournament."
Due to diplomatic tensions, the two teams only face each other in multi-nation events, and the outcome of their previous meeting has been a talking topic in the run-up to the six-nation Asia Cup.
It was Pakistan's first World Cup victory over India, but Rohit stated they had put the setback behind themselves.
"We speak about our defeats because that's how we grow as a team." That defeat upset us at the time, but I believe it's been a while since that game," Sharma said.
"We learn from our errors." For the time being, it's a new beginning for us, and the squad has clearly been playing a lot of T20 cricket. We won't dwell on what happened in October since it was a long time ago."
The players from both sides have been friendly in Dubai, and Sharma went out of his way on Friday to greet a bunch of applauding Pakistan supporters at the practice location.
Pakistan captain Babar Azam and Indian sensation Virat Kohli also exchanged pleasantries, which is unusual for sportsmen from the two countries, which have fought three wars.
'Not uncommon'
"This may seem weird to you, but it is not unusual to us." "We've seen this for many years, and every time we go to the ground, cricket fans come to watch the game and meet the players," Sharma added.
"A lot of us have been through this. This is typical.
"In terms of the rivalry, both are excellent teams that will create a high-quality match anytime they meet, and it will be a talking point."
"But I'm sure it's just a game that both teams will attempt to win." Outside, you may hype things up, but here we will concentrate and focus on our game."
Azam further downplayed the animosity between the two clubs as a journalist compared the forthcoming battle between the South Asian titans to the heat of Dubai.
"There's no heat at all," Azam smiled.
"It's natural, and as professionals, we have to adjust to anything."
In the absence of pace spearhead Shaheen Shah Afridi, who was forced out due to a knee injury, Azam remains the top performer with the bat for Pakistan.
"Every match is crucial to me, and it is my obligation as captain to give it my all," Azam said of his dual roles as a batsman and captain.
"I do my best with whatever is in my hands." And have fun with your cricket."
Hasan Ali, a pace bowler, will replace Mohammad Wasim, who became the team's second injured player following Shaheen Afridi.
"Injuries are a natural part of the game." "We have a decent bench strength and a youthful battery of fast bowlers who have done well and in whom I have faith," Azam remarked.