Iconic Lebanese Eatery Barbar Lands in Doha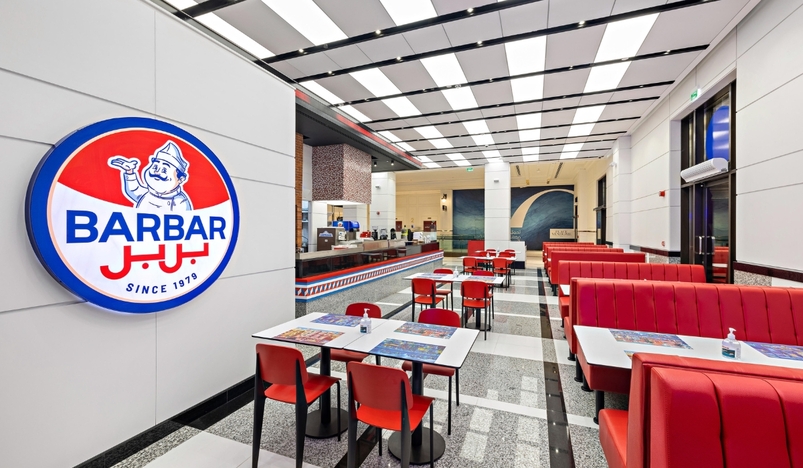 Barbar
The authentic taste of Beirut has arrived in Doha with the launch of much-loved Lebanese dining institution "Barbar" in the extravagant Place Vendôme Mall in Lusail.
Following the success of its recently open branches in Dubai and KSA, Barbar has arrived in Qatar in partnership with premium restaurants operator Lavoya.
Delighting customers for more than 40 years in Lebanon, Barbar started from a small Manouche bakery in Hamra Street in the heart of Beirut and quickly became famous for its delicious manakish, shawarma, falafel, and signature sandwiches, including its iconic Francisco and Philadelphia.
Barbar Founder, Mohammad Al Ghaziri, says: "The incredible growth our small family business has seen since we opened, more than four decades ago, has been overwhelming and we are very excited to be part of Qatar's expanding F&B landscape."
Lavoya's Co-Founder and CEO Walid Hajj says:
"Qatar holds out huge potential for Barbar. There is a large Lebanese community here in Qatar who will relish the opportunity to experience nostalgic flavors of Beirut. In addition, Qataris and other expatriates have a growing love of Levantine cuisine and will appreciate the taste and quality of Barbar produce and the opportunity to explore an authentic taste of Beirut," he said. "We are also extremely pleased to be opening ahead of the FIFA World Cup Qatar 2022 as it gives us the chance to introduce this home-grown Middle Eastern brand to a huge audience of international visitors."
Moreover, Barbar has announced it will open a second branch in Qatar by end of this year in Al Sadd District.