How to Watch Shows From the USA Anywhere in the World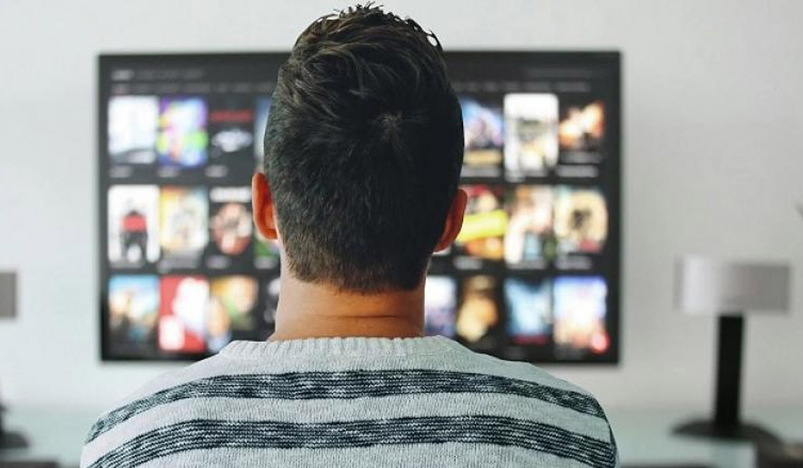 How to Watch Shows From the USA Anywhere in the World
Has this ever happened to you? You're out to dinner with friends when one of them starts chatting about the most recent season of a TV show that you haven't seen yet, and the rest of the bunch enthusiastically joins in the conversation. Next thing you know, you're hearing all kinds of major spoilers before you even had a chance to binge-watch the new season! 
Or maybe you've been standing  in your office breakroom when your co-workers being having a lively conversation about a popular show you haven't even started watching yet. There's hardly anything more awkward than being unable to contribute to a conversation and feeling left out. 
While these scenarios tend to happen to everyone from time to time, folks who travel abroad for extended periods of time find that they constantly have to put up with this! Whether it's for business or pleasure,  international travel used to be a serious source of FOMO when it came to unwatched TV shows...
...Until now! Thanks to the availability of streaming apps like Hulu, Netflix, and Disney+, you can watch your favorite American TV shows no matter where you are in the world, as long as you are connected to a WiFi or cellular network and your mobile device or laptop computer supports streaming! All you need is a subscription to any of these streaming powerhouses, and just like that, you're all caught up and ready to talk TV with your friends or co-workers once you return to the States.
International travelers find it beneficial to purchase gift cards, such as the US Hulu gift card, to afford subscriptions to their favorite streaming networks. This way, they are able to stay in the know about their favorite U.S. shows while they are abroad. Gift cards like these make an ideal bon voyage present for someone in your life who takes long journeys to places around the world. Giving the gift of online TV streaming helps the special traveler in your life stay on top of all of their favorite American TV shows, helping them stay connected to friends and loved ones while they are far from home. 
In fact, mygiftcardsupply.com just released a new "Watching Hulu From Around The World" infographic with many facts about Hulu! If the image is too small, here is some of the data they gathered:
- Hulu started in May, 2007
- Hulu means "Gourd" in Mandarin Chinese.
- Hulu is only available in U.S. and Japan
- Hulu is growing quickly, even adding twice as many subscribers as Netflix in 1Q 2019 - with 30.4 million paid Hulu subscribers by the end of 2019
- The average age of a Hulu subscriber is 31
- Hulu offers add-ons for HBO, Starz, Cinemax, Showtime, Live TV and many other options.
- Hulu + Live TV is currently supported by Apple TV (4th generation), Amazon Fire TV devices, Amazon's Echo Show, Roku devices, Xbox One, Xbox 360, iOS and Android mobile devices, Nintendo Switch, PlayStation 4, select LG and Samsung TVs, VIZIO SmartCast TVs, Windows 10, Mac and PC browsers, and Chromecast.
- 78% of Hulu's viewing takes place in the living room
- 59% of HULU viewers watched with a spouse, 31% watched with children, and 30% watched with friends and family in 2017. https://muchneeded.com/hulu-statistics/
- Disney owns roughly 60% of Hulu,
- Hulu carries over 3000 TV series, 85,000 episodes overall
- Hulu can be watched outside of the USA with a US Hulu gift card and VPN.
Customers buying US Hulu cards by country (Source: MyGiftCardSupply)
1. Canada
2. Australia
3. United Kingdom
4. South Africa
5. Germany
6. Brazil
7. Iceland
8. Netherlands
9. Denmark
10. United Arab Emirates
Average age of people buying US Hulu gift cards: (Source: MyGiftCardSupply)
• 18-24 14%
• 25-34 38%
• 35-44 25%
• 45-54 13%
• 55+ 10%
Gender of people buying US Hulu Gift Cards (Source: MyGiftCardSupply)
• Male 69%
• Female 31%
Streaming TV on mobile apps has never been easier, and with a US Hulu gift card, it's never been more affordable either! Once upon a time, way back in the 20th century, if you missed a TV show and didn't own a VCR to tape it, you'd never get the chance to see it again. Even more recently, you'd need at least a DVR to record programs that you could then only watch once you returned home from your journey. Streaming has forever changed the way we watch TV around the world. People who travel often and take long journeys abroad can still catch the latest episodes of their most beloved American shows, making it easier to return to their lives- and important TV discussions- once they get back home