How to Hire a Lawyer in Qatar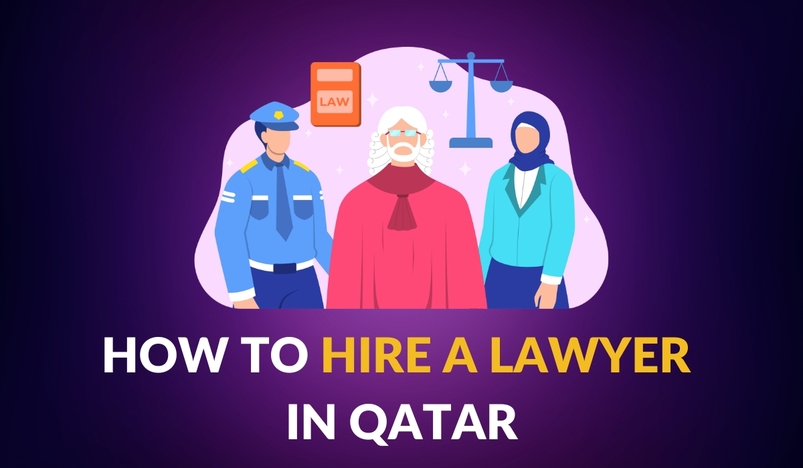 Legal Help in Qatar
Lawyers are professionals who handle relevant cases according to their specialty. In countries like Qatar, however, there is no compulsion that a lawyer should handle your case or represent you in court. It is possible to represent yourself pro se. 
However, since legal proceedings take place in Arabic it is best for the defendant to hire a translator. 
Qatar Lawyers Association was formed in 2007 with an elected board of directors. However, until this date, the Ministry of Justice regulated lawyers' access to the legal profession. Qatari nationals with 2+ years of experience and education from a reputed university are listed as practitioners while those with less than two years of experience are listed as trainees.
Foreign law firms upon particular application are allowed to practice in Qatar, depending on their international experience. They are granted a license in specific areas of practice, renewable after every five years.
You can contact a lawyer by filling this form here.
There are also various legal and consulting services in Qatar that you can visit for in-person consulting.
However, even with this knowledge, hiring a lawyer in Qatar can be a complex and overwhelming process, especially if you are unfamiliar with the legal system in the country. Whether you are facing a legal dispute, need representation in court, or want to protect your rights and interests, a good lawyer can be an invaluable asset.
These are some factors to consider when hiring a lawyer:
Expertise and Experience 
Choose a lawyer who specialises in that area of law that you need help with. For example, if it is a family dispute, divorce, or property law, it's important to choose somebody who has extensive experience in those areas respectively. Additionally, consider the lawyer's track record and ensure they have achieved positive outcomes for their clients. 
Reputation and Referrals 
Opt for a lawyer who has a strong reputation preceding them in the legal community. Consider referrals from friends, family or other lawyers. Additionally, consider any online reviews and ratings that can provide valuable insights into the lawyer's performance and reputation.
Communication and Accessibility
A good lawyer takes their time to understand your situation and goals and utilise their time to provide the answers you're looking for. Consider the lawyer's availability and make sure they have the time and resources to devote to your case.
Fees and Cost
Hiring a lawyer will be expensive. Make sure you discuss their fee structure up front and check how they charge for their services. Also consider if you will incur any additional fees such as court fees, expert witness fees, or travel expenses.