How much worth of cash and valuables can I carry from Qatar?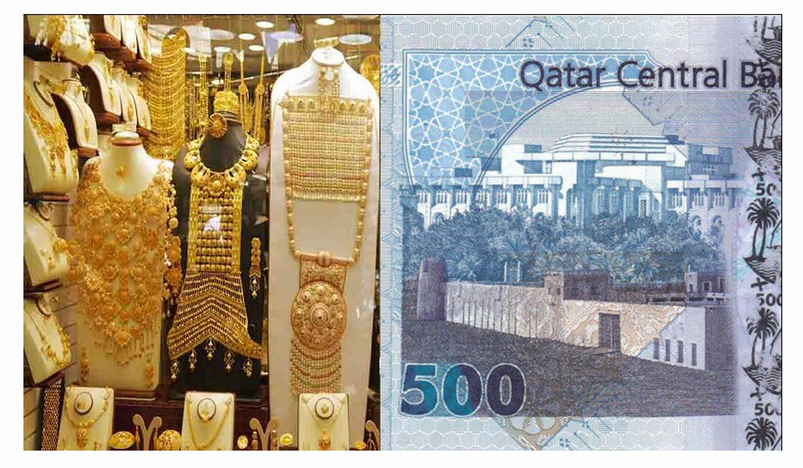 How much worth of cash and valuables can I carry from Qatar?
If you are planning to leave Qatar for good and have some personal possessions like cash and jewellery to bring with you, you must take into account that there are restrictions in carrying money as well as precious metals or stones in the country.
Here is what you need to know about carrying and receiving money and jewellery in Qatar:
How much cash can I carry from Qatar?
Currency Import and Export regulations:
• Local currency (Qatar Riyal-QAR) and foreign currencies (other than Israeli currency): no restrictions. 
• Amounts equal to or higher than QAR 50,000 - must be declared on arrival. This includes jewelry, precious metals or stones if its value is equal to or higher than QAR 50,000.
Prohibited: Israeli currency
Travellers arriving in Qatar or departing will have to declare if they are carrying cash, jewellery or any financial instruments worth QR50,000 or more.
I will leave the state permanently and I have money and jewellery, what procedure shall I take?
According to Qatar's General Authority of Customs (GAC), you should go to the Hamad International Airport Declaration Office to take the necessary action.
You will have to fill out the declaration form at the designated Customs offices located at all air, sea and land ports of the country.
This is part of the enforcement of Law No. 20 of 2019 on combating money laundering and terrorism financing and Cabinet Decision No. 41 of 2019 on the executive regulations of the same law.
You are required to declare include currency notes, whether Qatari riyals or foreign currency, and financial instruments that can be used for transactions such as a document in the name of the bearer.
These include:
- Traveller's cheques
- Bank cheques
- Signed payment orders and bonds, among others.
You need to declare precious metals such as:
- Gold
- Silver
- Platinum
- Diamond
- Pearl
- Emerald
- Sapphire
and more, if they are worth over QR50,000
What is the process in Customs Declaration?
You have fill up the designated form if you are carrying QR50,000 or more, or its equivalent in the form of the above-mentioned items, besides submitting any related and additional information required by the GAC officials.
Providing false information, not submitting a written declaration in the first place or refusing to supply the necessary details required by the GAC, such as the source of the money, would entail jail sentences of up to three years or fines ranging from QR100,000-500,000 or double the sum of the value of the money in question, whichever is higher, the statement noted.
In addition, the money found on the passenger would be seized.
What will happen if I have more than 50,000 worth of cash and jewellery and I will not declare to the Customs officials?
If requested by a customs officer, you are expected to disclose any amount of currency, jewelry or precious stones in your possession. Refusing disclosure and providing incorrect or incomplete information is a criminal act and may result in confiscation of the items.
I would like to inquire about the import of gold for personal purposes such as rings and bracelets, are there any customs duties I have to pay?
Personal belongings and gifts such as gold and other things with passengers are exempted from customs duties provided that their value does not exceed 3,000 Qatari riyals, otherwise subject to a 5% customs duty of the goods value.