HMC Wins Prestigious International Award in Field of Mental Health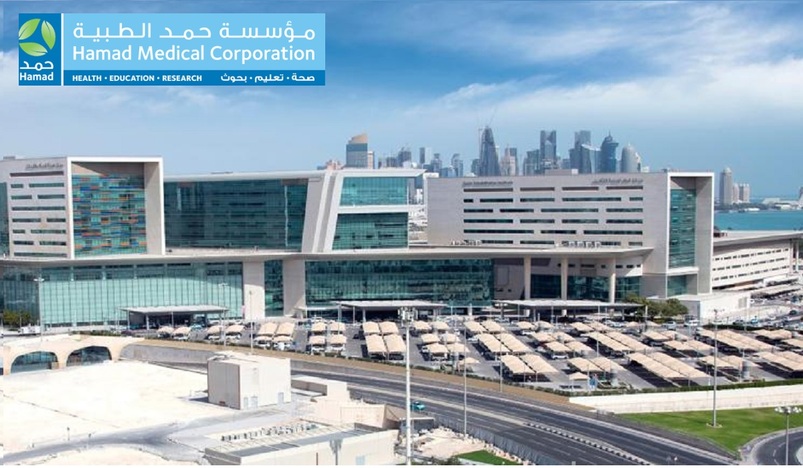 Hamad Medical Corporation wins Health Workers Recognition Award in Field of Mental Health
Hamad Medical Corporation (HMC), represented by its cadres in the Mental Health department, won an international Health Workers Recognition Award for its distinguished efforts in response to the Coronavirus (COVID-19) pandemic.
The WHO Regional Office for the Eastern Mediterranean (WHO EMRO) announced this winning during the meeting of WHO's Eastern Mediterranean Regional Committee on health care institutions in the countries of the region, noting that among the selected group of award winners was Senior Clinical Psychologist and Clinical Director for Child and Adolescent Mental Health Services at HMC Dr. May Al Muraisi, who won the Service Delivery Award.
The WHO EMRO explained Dr. May Al Muraisi and the mental health team at HMC were granted this award in recognition of their efforts in addressing mental health and wellness issues for the Qatari community during the COVID-19 pandemic, by creating a mental health helpline in the State of Qatar, in order to provide those struggling with mental exhaustion and anxiety with immediate medical support and advice by communicating with one of the specialists in the field of mental health.
Commenting on the award, Chairperson of Psychiatry and Medical Director of the Mental Health Service at HMC Dr. Majid Al Abdullah said: "COVID-19 forced us to change many aspects of how we live our lives and caused many people to feel frightened, confused, anxious and low - the launch of the Mental Health Helpline has enabled people experiencing stress and anxiety to gain fast access to professional mental health support."
"With the helpline having managed more than 37,000 calls to date, it has been one of the most important and valuable services throughout the pandemic and continues to offer people in Qatar much-needed support," he added.
Dr. Al Abdullah thanked the WHO EMRO for its continued support and for organizing the Health Workers Recognition Awards, describing the awards as a shining a light on the incredible work of healthcare professionals across the region throughout the pandemic.
"Within the last three years, the Mental Health Service has developed a great deal, and we have increased our capacity by providing additional beds, becoming easily accessible, with more subspecialty, while embarking on more research and education," Dr. Al Abdulla explained, adding "telepsychiatry and the helpline have become essential parts of our services."
For her part, Dr. Al Muraisi expressed her delight upon receiving this award, noting: "I am honored to receive this award from the WHO EMRO and I am delighted to accept it on behalf of the entire team in the mental health service who have worked tirelessly since the start of the pandemic."
"We are incredibly proud of what we have achieved by establishing the Mental Health Helpline, as every day, we provide professional advice and support to hundreds of people experiencing emotional distress," she added.
She explained that the reasons for calling vary; pointing out that the most common complaints are related to anxiety and depression. "Sometimes users already have a mental health diagnosis and call for a review or early intervention to prevent deterioration in their mental health, while some call seeking more general advice, " she said, adding that by ensuring that callers can maintain their anonymity, the helpline removes any stigma that may be associated with seeking mental health support which is often seen as a barrier preventing people from accessing the support they need.
Launched in April 2020 by HMC's Mental Health Service in collaboration with the Ministry of Public Health (MOPH) and Primary Health Care Corporation (PHCC), the helpline is staffed by a team of mental health professionals who can provide assessment and support to callers.
The helpline has managed over 37,000 calls since its launch and currently receives 200 to 300 calls a week.
Source: QNA