HMC Provides Fans With Efficient Care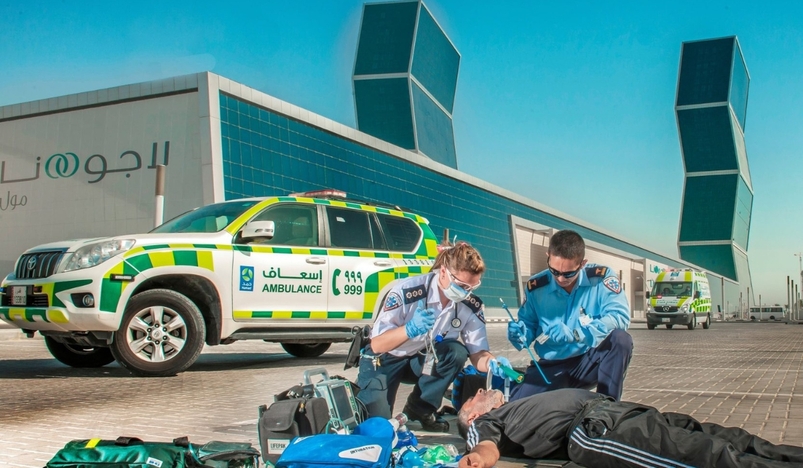 HMC Provides Fans With Efficient Care
Fans and visitors to Qatar for the FIFA World Cup 2022 can easily access emergency and urgent care services thanks to Hamad Medical Corporation (HMC), the nation's largest healthcare provider. 
During the first half of the competition, the Hamad General Hospital's (HGH) emergency department, pediatric emergency centers, and ambulance service treated a large number of patients with various medical illnesses. Supporters and guests have praised the prompt medical attention they received at HMC. 
According to Dr. Aftab Mohammad Azad, Deputy Chairman, Corporate Department of Emergency Medicine at HMC, HMC has ensured prompt treatment of normal patients as well as flawless service delivery to World Cup supporters and tourists.
"With collaborative efforts at national level for this lifetime event in Qatar, the Emergency Department at HMC under the patronage of the Minister of Public Health and the Chief Medical Officer made preparations to ensure smooth clinical operations and management to all World Cup guests and visitors in addition to our routine patients — with pleasant experience 24x7," Dr. Azad told The Peninsula. 
"We are proud and honored to provide our guests with state-of-the-art emergency and urgent care services," he added.
Throughout the World Cup, HMC facilities will provide free access to emergency and urgent care services for spectators and guests traveling to Qatar for the event. For complimentary services at HMC facilities, fans must present their Hayya Cards. 
Fans and tourists to Qatar 2022 will receive care at HMC's Sheikha Aisha bint Hamad Al Attiyah Hospital, Al Wakra Hospital, Hamad General Hospital, and Hazm Mebaireek General Hospital. 
Life-threatening medical emergencies are transferred to the proper hospital emergency department via HMC's ambulance service.
Emre Allegan, a Turkish national, is among many World Cup fans to receive treatment at HMC. He was brought to Hamad General Hospital by the Ambulance Service because he experienced chest pain and discomfort. "I'm really taken care of. I wasn't expecting what I received, because I'm not a resident of Qatar – in those situations in another country, that will be really tough and treatment would be expensive, and of course, you will have to show your passport, but over here I just showed my Hayya card," said the 24-year-old fan.
"Honestly, I wasn't sure what I was going to expect in terms of healthcare but I'm glad that I came here and thanks to Hamad Medical Corporation for the care," he said, adding that all his needs during the hospital stay were taken care of.
More than 100 easily accessible medical clinics are also available at stadiums, fan zones, and accommodation sites during the FIFA World Cup.