HIA Offers An Outstanding Travel Journey To Passengers Returning From Their Summer Vacation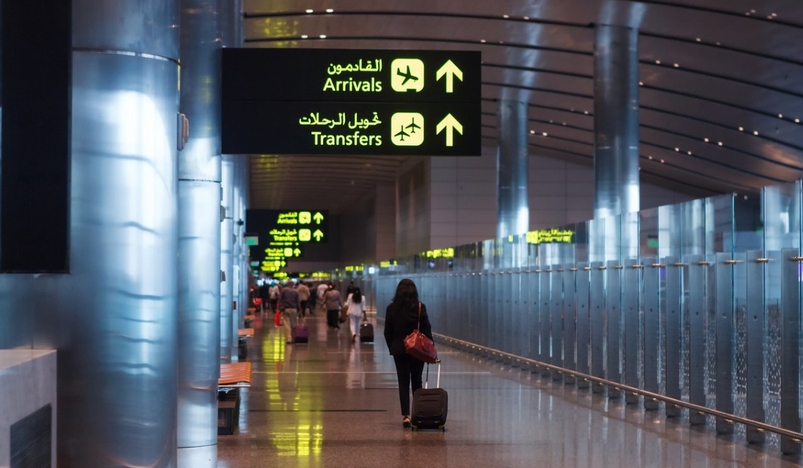 A view of Hamad International Airport
In Doha, Qatar: As the summer holiday season draws to a close and students get ready to head back to school, Hamad International Airport is committed to ensuring a smooth and hassle-free arrival experience for returning citizens and residents through the implementation of a range of protocols.
To enhance passenger convenience, the airport recommends eligible passengers to utilize the e-gates available in the arrival immigration hall. Travelers are also reminded that oversized or unusually shaped checked-in luggage will be directed to separate designated baggage claim belts. For added protection of delicate items, it is suggested to pack them securely in hard-shell suitcases, and passengers are advised to verify bag ownership by checking the bag tag before retrieving their luggage.
Hamad International Airport provides an array of transportation options that seamlessly link the airport with the city, catering to various preferences. Positioned on opposite sides of the arrival hall, both the bus pavilion and taxi pavilion are easily accessible. For reliable and high-quality service, passengers are encouraged to choose taxis from the authorized taxi pavilion, which adhere to stringent performance and quality standards, including a robust lost and found procedure.
The metro station is just a brief indoor stroll away from the airport terminal and operates with a frequency of every 3 minutes. This service links the airport to popular destinations throughout the city.
For easy passenger pickup directly from the terminal, the short-term car park is at your disposal. Car rental and limousine services are conveniently situated in close proximity to the arrival hall. Passengers who have utilized the valet service can retrieve their vehicles at the departure curbside upon their arrival.
As always, airport personnel are accessible around the clock to provide support to passengers. Hamad International Airport warmly welcomes residents back and extends best wishes to all young travelers for a delightful return to school.