Head of Qatari Hajj Delegation Commends State's Efforts to Serve Pilgrims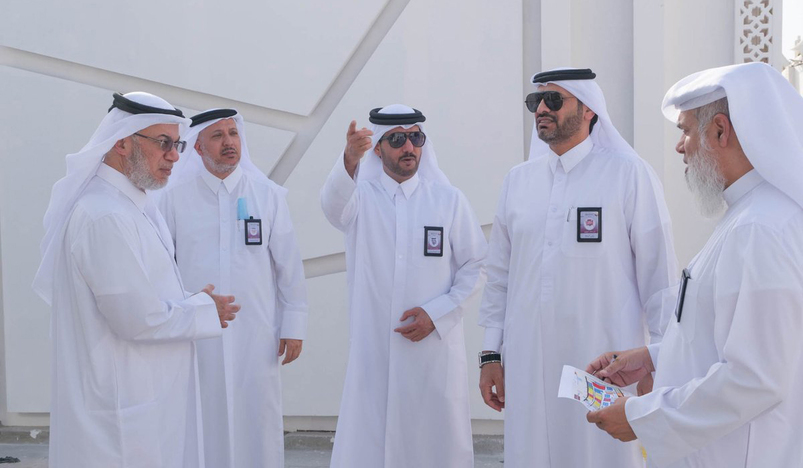 Head of the Qatari Haj Mission Ali bin Sultan Al Misifri
Head of the Qatari Haj Mission Ali bin Sultan Al Misifri noted that the state is making utmost efforts to serve the pilgrims of Qatar by supporting all campaigns and facilitating their affairs to ensure a distinguished Hajj period.
This came during an inspection tour by the head of the Hajj mission to see the readiness of the camps for pilgrims of the State of Qatar in the holy sites in Mina and Arafat.
The mission had earlier coordinated and held several meetings with the Saudi Ministry of Hajj and Umrah and the Muttawiffy Hujjaj South Asia Company, which resulted in the allocation of distinct sites for pilgrims of Qatar in Arafat, and then all work units in the mission intensified their efforts to follow up on the sites, he said.
He pointed to the integration of all the supporting units in the Qatari Hajj mission, each according to its specialization, to ensure that the camps of Qatari pilgrims in Mina and Arafat are equipped and include all services and facilities according to the highest standards.
Al Misifri explained that the mission is a partner with the campaign owners with the same goal, which is to facilitate the performance of the fifth pillar for the pilgrims of Qatar.
(QNA)