HBKU Hosts Research Event Showcases Interdisciplinary Collaborative Efforts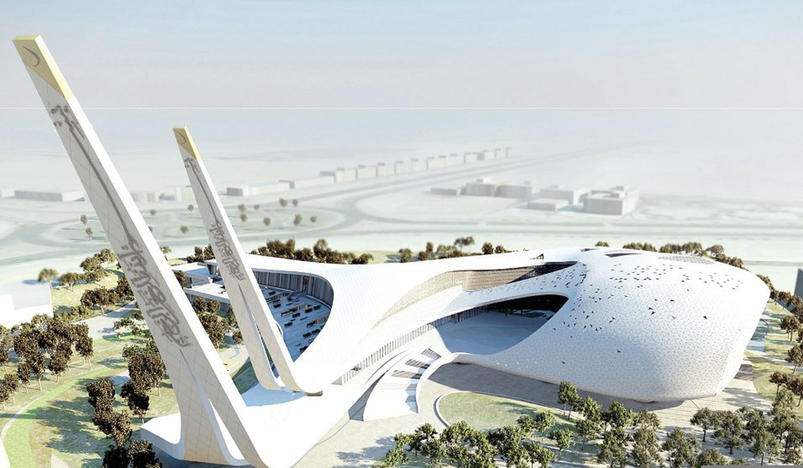 HBKU Qatar
Demonstrating how their research addresses current health challenges, Qatar Biomedical Research Institute (QBRI), part of Hamad Bin Khalifa University (HBKU), organized a research showcase on September 28 at the HBKU Researchery.
In his opening remarks, QBRI Research Director, Dr. Nasser H. Zawia, said: "This event was all about raising awareness of the work our researchers are doing here at QBRI. It was a great way to motivate and inspire one another into cultivating ideas. By showcasing their work and having it evaluated by external judges, QBRI Research in Focus stimulated healthy competition and generated a space where new ideas can be created through interdisciplinary collaborations within QBRIs three different centers. This is our way of appreciating and encouraging the efforts being made by our scientists." The research event also featured guest lectures by Dr. Said Dermime, Director of Translational Cancer Research Facility at the National Center for Cancer Care and Research (NCCCR), Dr. Rayaz Malik, Professor of Medicine at Weill Cornell Medicine in Qatar (WCM-Q), and Dr. Abdul-Badi Abou-Samra, Director, Qatar Metabolic Institute and Chief Quality Officer at Hamad Medical Corporation (HMC).
Dr. Abou-Samra commented on the event: "It was a pleasure being one of the speakers invited to discuss diabetes, one of the main growing health concerns in Qatar. I believe this event was a great way to challenge our innovation and approach to exploring ways to tackle diabetes. Having external input on the work being done at QBRI is an exemplary way to boost cooperation between the clinical, academic, and research aspects, as we are all working towards one goal, which is to improve healthcare in Qatar." A poster competition featured contributions in three categories: Student, Postdoc and Research Assistant and Associate. To offer a closer look at current research being conducted at QBRI, the competitive evaluation of the best posters enabled an interactive dynamic between the distinguished panel of external judges and QBRI researchers. The event also appreciated researchers with the highest number of publications, obtaining external funds, and mentoring HBKU graduate students.
As a global hub for biomedical and translational research and a national center of excellence, QBRI continually works to improve and transform healthcare in Qatar through discoveries in the prevention, diagnosis, and treatment of diseases affecting the people of Qatar and populations across the region.
(QNA)