Have Your House Rents in Qatar Increased?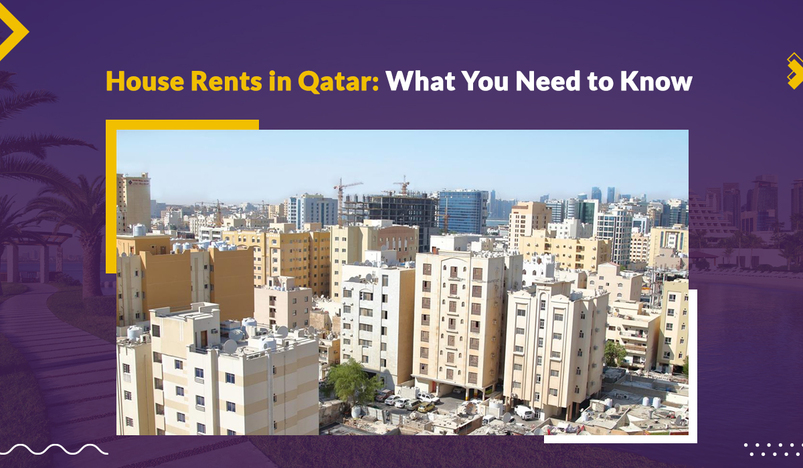 House Rent Qatar 2022
Are you renting a room, flat, or villa in Qatar? Have your house rents in Qatar increased? What are you going to do about it? Here's what you need to know about the current conditions of house rentals in Qatar.
Will Rent Prices Increase During World Cup 2022?
Qatar has seen a rise in rents as the demand for residential units go up ahead of the FIFA World Cup in November 2022.
Rent prices are expected to witness a surge during the Qatar 2022 World Cup as the demand for residential units increases.
Over 1 million people are expected to arrive in Qatar for the world's biggest football tournament. With this, a local real estate report anticipates housing unit rents to rise at different rates during the first half of next year.
A weekly report by Qatar-based Al-Asmakh Real Estate Development Company, highlighted that the real estate sector in the Gulf state will continue to be the highest spending among all sectors during this year. 
In the latest report by global real estate advisory firm Cushman and Wakefield, residential rents are expected to continue to climb in the country as availability falls further towards the end of the year.
Why Rents Soared in Qatar?
The surge in residential property demand is partly due to the Supreme Committee and Legacy reserving accommodation to house fans during the tournament.
There has also been strong demand from corporate entities looking to secure much-needed staff accommodation in the build-up to the tournament.
What are the Average Rental Fees in Qatar?
According to the report, approximate costs of rent for vacant apartments are as follows:
The Pearl-Qatar
• 1-bedroom unit (QR9,000 to QR10,000 per month)
• 3-bedroom unit (QR16,000 and QR19,000 per month)
Bin Mahmoud (or areas closer to the City Centre or apartments in older buildings):
• 1-bedroom apartment (approximately QR5,500)
• 3-bedroom apartment (QR8,500 per month)
• standard three-bedroom compound villas (QR14,000 to QR16,000 per month)
• 4 and 5-bedroom villas (QR17,000 to QR21,000 per month)
Will Rents Rise in Qatar Before the 2022 World Cup?
Abdul Rahman Al-Najjar, CEO of Kate Real Estate Group, confirmed the stability of rental prices in Qatar during the past few months.
In an interview with Qatar TV last year, he said that the stability of rental prices for nearly a year supports the stability of the real estate market in the country, noting that the real estate developer, real estate seller, investor and banks all support stability away from sudden waves of rises and falls.
Al-Najjar added that there were increases during the last period in some areas estimated at about 20% and did not decrease, although the indicators indicated a decrease in rents, noting that the intensity of demand, in addition to the contracts concluded by the state with real estate owners for use during the World Cup events, is one of the main reasons for the stability of the market in the current period.
Over the past months, residential rental prices in Qatar have witnessed a decrease in some areas, as real estate experts confirm that prices will go through a phase of stability in the coming period, which will continue until Qatar hosts the FIFA World Cup 2022.
As for the approaching World Cup, experts and real estate marketers believe timely efforts in preparing a large number of hotels and public facilities in anticipation of a sudden increase in accommodation demand would ensure that the sporting spectacle's impact on rents in Qatar would be minimal.
What is the Current House Rentals Scenario in Qatar?
Cushman and Wakefield estimate that the number of apartments in Qatar reached 230,000 in Q1 2022, while the number of villas was approximately 130,000. This supply will increase significantly throughout 2022 as major new residential projects complete. 
Ezdan has announced that 4,000 units will be delivered ahead of the World Cup, while 6,800 units at Barwa's Madinatna in Al Wukair will supply accommodation to World Cup visitors before being released to the wider market in 2023. 
What is the Impact of Increased House Rental Demand?
The impact of increased demand on rental levels has been most evident in prime apartments, where rental levels for new leases have increased by 10% to 15% over the past year, said the report.  
"Rental increases have also been evident in villa compounds, albeit not to the same degree, as most compounds have enjoyed high occupancy over the past 2 years. Recent renewals and new lettings in some of Doha's compounds have seen rents climb by between 2 percent and 5 percent," Cushman and Wakefield noted. 
To date, residential supply has increased by 5.2% per annum in Qatar since 2015.
According to statistics released by the Planning and Statistics Authority (PSA), the number of residential sales transactions in January and February fell by 22% in the corresponding months last year.
This followed a year-on-year fall of 30% in December, indicating that the pace of residential property sales has slowed after a period of strong growth in 2020 and 2021, Cushman and Wakefield highlighted in its quarterly report.