HAVE YOU EVER BEEN APROACHED BY A BEGGAR IN QATAR?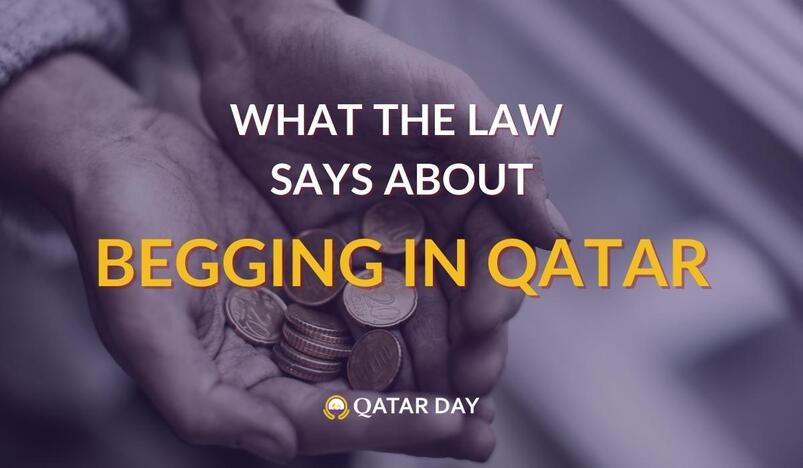 BEGGING IN QATAR
Begging is considered unlawful in Qatar and is subject to penalties, as outlined in Article 1 of Law No. 28 of 2006. This law states that anyone found begging in public places, or encouraging minors to beg, may face imprisonment for up to one year or placement in correctional facilities designated for this purpose. Additionally, any money obtained through begging will be confiscated, and the prescribed penalty will be imposed.
The Ministry of Interior (MoI) strongly condemns begging and encourages both citizens and residents to report any instances of begging within the country, emphasizing that begging is prohibited by Qatari law. The MoI views begging as an undesirable and uncivilized behavior that goes against religious and societal norms. It encourages individuals to report such incidents if witnessed on the streets of Qatar.
According to the ministry, any form of Zakat or donations as well, should only be channeled through approved charitable organizations authorized to distribute aid to the most deserving segments of the community. If you wish to donate, do so only to authorised charity organisations like Qatar Charity and Qatar Red Crescent Society as they are the ones responsible for the collection and distribution of donations.  
In previous years, the Ministry's efforts to combat begging led to the detention of multiple individuals. Throughout this sacred month of Ramadan, the Anti-Begging Section of the Criminal Investigation Department conducts operations to apprehend beggars who exploit people's compassion for fraudulent purposes, serving as a deterrent to others contemplating such reprehensible activities.
To support the Ministry's campaign against begging, individuals can contact the Anti-Begging Section at 33618627 / 2347444 or report incidents through the Metrash2 app.