Giant Cruise Ships to Serve as Hotels Arrive on Nov 10, 14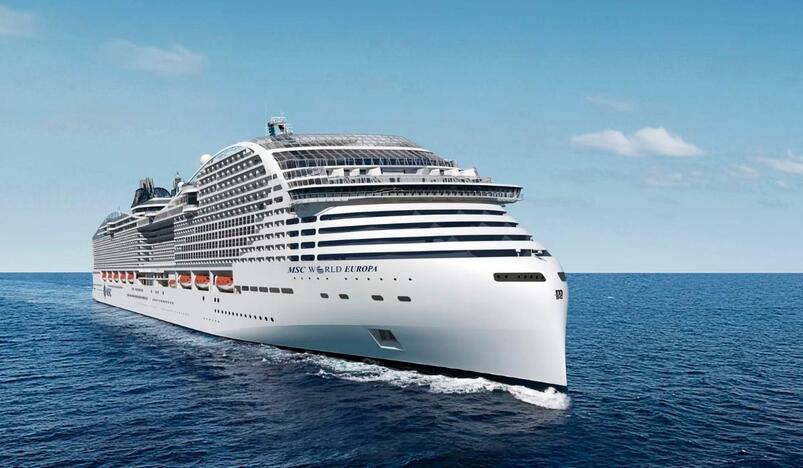 Giant Cruise Ships to Serve as Hotels Arrive on Nov 10, 14
An official has announced that on November 10 and 14, two giant cruise ships that will serve as floating hotels during the FIFA World Cup Qatar 2022 will anchor at Doha Port. They will be able to hold more than 9,000 people.
Omar Al Jaber, Executive Director of Housing Department at the Supreme Committee for Delivery and Legacy (SC), said,"We made an agreement with MSC Cruises to charter two giant cruise ships to accommodate fans during the FIFA World Cup Qatar 2022."
Speaking to Qatar TV yesterday, he said that one of the cruise ships is now being built and would be docked in Doha Port for the first time on November 10, 2022. Al Jaber said, "A ceremony will be held on November 13 to name this brand new cruise ship. The second cruise ship will anchor on November 14."
According to him, the two cruise ships, which have a combined capacity of 4,000 cabins, can hold up to 9,400 passengers.
There will be a range of cabin choices available on the cruise ships, including conventional and oceanview rooms, balcony cabins, and luxurious suites.
The cruise ship hotel will include a variety of food options as well as an entertainment program for people of all ages.
He stated that all bookings, including cruise ships, fan villages, hotels, camping accommodations, and other options, are available through this integrated platform.  Speaking about the preparations to provide accommodation to fans, Al Jaber said: "We are almost ready on many fronts. A big portion of residential units were readied; only final touches are going on. The remaining will be readied in the coming period."
He stated that the fans have a variety of lodging alternatives."They can book accommodation through www.qatar2022.qa which offers cabin accommodation, fan village, camping accommodation, hotels, floating hotels and empty homes among others." 
He stated that information of new lodgings, once completed, are posted on the internet on a weekly basis. Al Jaber advised fans who had purchased match tickets to arrange hotels as soon as possible to assure their attendance at the great sporting event in Qatar.