General Directorate of Endowments Continues Cooperation with A Flower Each Spring Program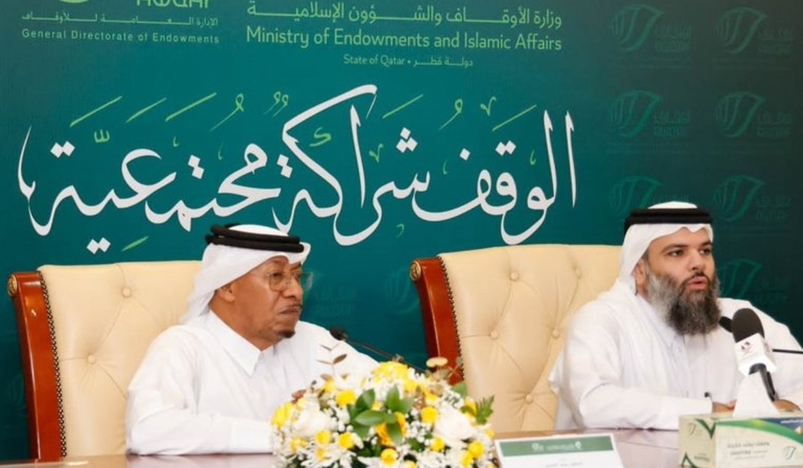 General Directorate of Endowments
 The Ministry of Endowments and Islamic Affairs' General Directorate of Endowments has announced continuing cooperation with the "A Flower Each Spring" program and sponsoring it this year, with the aim of introducing young people to the Qatari environment and the importance of preserving it.
During a press conference, Director General of the General Directorate of Endowments Dr. Sheikh Khalid bin Mohammed Al-Thani praised this environmental partnership with the "A Flower Each Spring" program this year, calling for intensified efforts to preserve the integrity of green spaces and places with local plants, as a national and global wealth that must be preserved and as they are linked to an important life cycle that affects the vital environment in the country, in addition to its association with the aesthetic dimension of human life.
Increasing awareness of the importance of vegetation cover in preserving the environment and ensuring positive behavior towards it among generations is a legitimate requirement to which the Prophet (Peace be upon him) underpinned in many honorable hadiths, he said, noting that this partnership comes within the social partnerships that the General Directorate of Endowments have with various sectors of society. About 4,154 male and female students benefited from the program last year, he said.
Head of A Flower Each Spring program Dr. Saif bin Ali Al Hajri expressed his thanks and appreciation for the endowment support, saying this regionally pioneering program was launched by HH Sheikha Moza bint Nasser in 1999, and it is a qualitative initiative that aims to link children with their natural heritage, enhancing hope for a green future in order to achieve Qatar vision 2030.
During the press conference, he pointed out that the program seeks to highlight one of the natural plants of Qatar every year, with a focus on selecting perennial plants of particular importance to the coastal or desert nature of the country. (QNA)