GCC Representatives Meets with Afghan Authority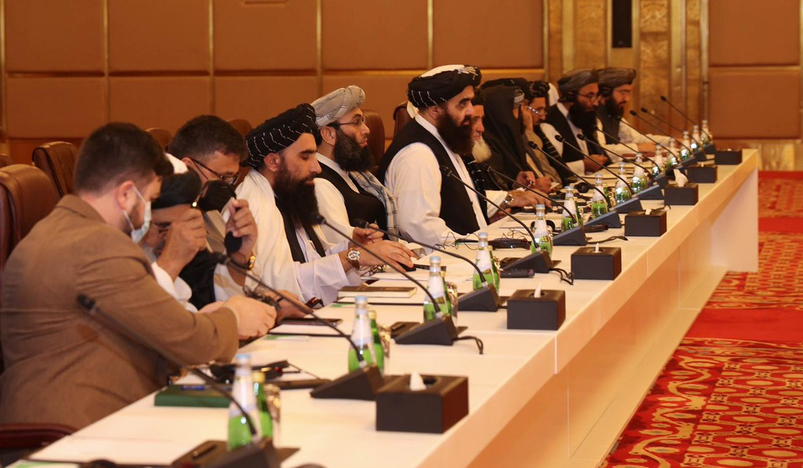 GCC Representatives Meets with Afghan Authority
Representatives of the Cooperation Council for the Arab States of the Gulf met in Doha today with representatives of the de facto authority in Afghanistan.
During the meeting, representatives of the Cooperation Council stressed the importance of meeting urgent humanitarian needs, contributing to mobilizing international support to provide humanitarian aid to the Afghan people, improving economic conditions, finding appropriate solutions to the challenges facing humanitarian work in Afghanistan, and securing relief convoys operating in the humanitarian field and enabling them to deliver aid to those who deserve.
The representatives of the Gulf Cooperation Council expressed the council's firm positions towards Afghanistan, respect of its sovereignty, independence, unity and territorial integrity, and non-interference in its internal affairs. They also stressed the importance of achieving national reconciliation and reaching a consensual political solution that takes into account the interests of all components of the Afghan people, and respect for fundamental freedoms and rights, including the right of women to work and education, to achieve the aspirations of the Afghan people.
The representatives of the Gulf Cooperation Council condemned the terrorist operations against Afghanistan targeting civilians and civilian facilities, and affirmed the cooperation of the Gulf Cooperation Council with Afghanistan, to enhance security and stability in its territory. They also expressed concern that terrorist organizations would find an opportunity to practice their activities to attack other countries or harm their interests from Afghan lands, stressing the importance of the de-facto authority in Afghanistan ensuring that Afghan lands are not used by any terrorist group, or exploited to export drugs to countries in the region and the importance of adhering to the resolutions of the United Nations and the Organization of Islamic Cooperation in this regard.
The meeting also stressed the importance of continuing communication to discuss these issues, in a way that contributes to maintaining the security and stability of Afghanistan and meeting the humanitarian needs of the brotherly Afghan people, and extending thanks and appreciation to the State of Qatar for hosting this important meeting.
Source: QNA