Freezone Storage Provider Vs. Mainland Storage Provider: Main Differences Between Both in the UAE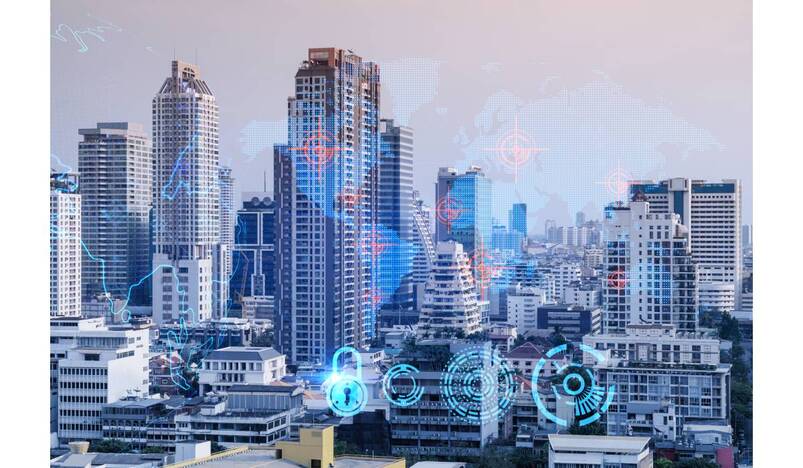 Freezone Storage Provider Vs Mainland Storage Provider Main Differences Between Both in the UAE
Storage space is a valuable commodity, especially in large countries like the United Arab Emirates (UAE), where the demand for space is high. 
The UAE is a popular destination for ex-pats, so many people find themselves needing to store items while they live in or outside of the country. 
Freezone and Mainland self storage providers in the UAE are among the most affordable options for people looking to store their valuables.
If you're moving overseas or need a place to keep some items while you wait for them to sell or be used up, it may be worth considering using this service. In this article, we will discuss Freezone and Mainland storage providers in the UAE, their differences, and their benefits.
Let's get to it!
What's A Freezone Storage Provider?
Freezone storage providers are companies that provide storage space in the free zones of Dubai.
The Free Zone Authority (FZA) is a regulatory agency that oversees the operation of freezone storage systems. It sets its own rules for how it must run while issuing commercial licenses for storage.
For investors wishing to establish their business in the area, free zones offer a variety of appealing packages and advantages, including operating without paying income taxes and enjoying one hundred per cent foreign ownership.
Any business registered within one of the UAE's over 40 free zones is referred to as a free zone firm. A Free Zone corporation cannot conduct business on the mainland since it is only permitted to conduct business inside the Free Zone and outside the United Arab Emirates.
Free zone storage system providers in the UAE can be used by anyone who wants to store their goods or assets but does not want to rent space at a conventional warehouse facility.
Free zones in the UAE are often located near ports or airports for easy access. These zones aim to increase foreign trade by providing companies with tax incentives, flexible rules and fewer restrictions on imports and exports.
Freezone storage providers offer various services, including storage of goods, inventory management, logistics management, and more.
They provide secure warehouses where goods can be kept until they're ready for use or sale, making it much easier to manage large amounts of stock without worrying about where it's stored.
Freezone storage is a popular option for people needing business storage Dubai units to store their inventory. Depending on your needs, it can also be used for long-term or short-term storage.
When choosing a free zone provider, consider how much storage space you need and any additional services you may want, such as inventory management or logistics management.
What's A Mainland Storage Provider?
Mainland providers are companies licensed by The Emirate's Department of Economic Development (DED) to provide storage services in the UAE.
The absence of limitations on its commercial activity is the primary characteristic of a mainland company. To create a mainland firm, you must have a local sponsor or a UAE citizen as a business partner.
A mainland UAE company is not limited to trading and is allowed to carry out business both inside and outside of the country.
Trade and service activities have different shareholding structures. In a Trade Activity structure, the shareholder (a UAE native) would own 51%, while the ex-pat shareholder would own 49% for specific activities. On the other hand, the foreign national would be entitled to hold 100% of the business in a setup for a service activity.
Mainland service providers offer short-term and long-term storage solutions for items such as furniture, appliances, clothing and other personal belongings. These companies can be found across all major cities in the country, including Abu Dhabi, Dubai and Ras Al Khaimah (RAK).

Main Differences between Freezone Storage and Mainland Storage Providers
Here are some of the differences between and mainland service providers:
1.    Restrictions 
The main difference between Freezone and Mainland providers is that Freezones have fewer restrictions than Mainland service providers. 
For example, suppose your company needs to store sensitive documents with a high confidentiality level. In that case, you cannot do so if you're running a Mainland service company because they will be exposed to government regulations and audits. 
However, if you choose one of these free zones, it would be more convenient since there would be no restrictions on how you manage your information.

2.    Ownership
Another difference between Mainland and Freezone service providers is that ex-pats can own a 100% stake in their mainland company under certain commercial and service activities. While foreign investors can benefit from full ownership in a Free Zone since a UAE native is not necessary as a sponsor.
3.    Business setup authorizations
Many government agencies, including the Department of Economic Development and the Ministry of Economy, must approve mainland businesses. However, a corporation operating in a free zone would only need to abide by the rules established by the free zone authority.

4.    Range of businesses
A mainland service provider is permitted to conduct business operations inside and outside the UAE. Free Zone storage providers are limited to operating exclusively inside their respective Free Zone's borders and outside the United Arab Emirates.

Benefits Of a Free Zone Storage Provider 
?    A storage business can benefit from being established in a free zone in the ways listed below:
?    A relatively simple hiring process.
?    100 per cent ownership without a UAE sponsor.
?    Total capital and profit repatriation.
?    Simple and quick incorporation.
?    Full duty-free import and export privileges.
?    Free zones offer networking assistance and business guidance.
?    Shareholder information is kept secret from the general public.

Benefits Of a Mainland Storage Provider

?    The chance to compete for and complete UAE government contracts.
?    Unrestricted freedom to do business anywhere in the UAE.
?    There are no limitations on the number of visas.
?    Complete exclusion from business and individual taxes.
?    Permitted the full repatriation of money and profits.
?    Free entry into international markets.
?    Can establish several company branches and set up their office site anywhere in the authorized emirate, giving them a significant presence in the community.

Final Thoughts
It would be wise to be aware of the critical distinctions between Mainland and Freezone service providers if you consider investing in the UAE's storage space industry.
There is no right or wrong decision when choosing free zones or mainland service providers in the United Arab Emirates, as you have undoubtedly already learned in this article.
Each jurisdiction has its own advantages and disadvantages. Recognize their pros and cons, then decide which is ideal for your company. Consult a business expert if you're still unsure about your choice of jurisdiction. They will offer you sound, sensible guidance based on your company's particular circumstances to get you started in the right way.