France Beats Australia 4-1 to Begin Their Title Defense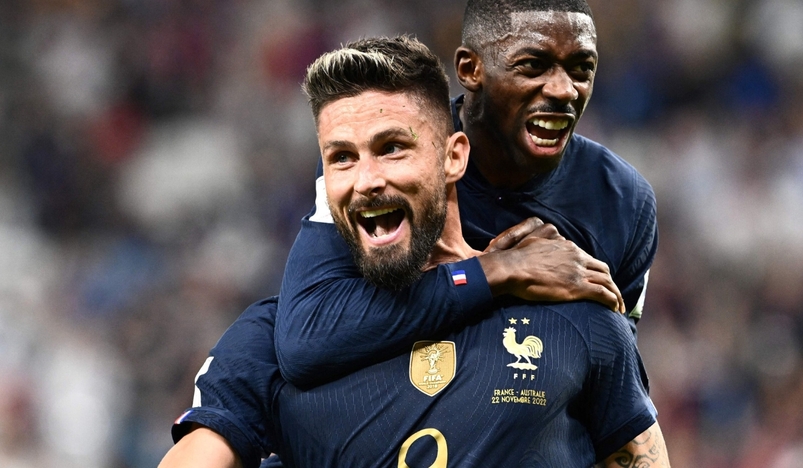 France Beats Australia 4-1
Up in the opening match of their title defense, France, the defending World Cup champions, defeated Australia 4-1 on Tuesday at the Al Janoub Stadium, with veteran forward Olivier Giroud turning in an outstanding performance.
Giroud, 36, tied Thierry Henry's record as France's all-time greatest scorer with his second goal, which was also goal number 51 for the Les Bleus.
Despite France's efforts to prevent any further shocks on the day after Saudi Arabia stunned Argentina, Craig Goodwin gave Australia the lead in the ninth minute. Prior to halftime, France had a 2-1 advantage thanks to goals from Giroud (32') and Adrien Rabiot (27').In the second half, France's Olivier Giroud and PSG's Kylian Mbappe added two goals to give Didier Deschamps' team a resounding victory.
France will play Denmark after Australia's Group D match against Tunisia. Both games will take place on Saturday.