Florian De Joya of the Philippines Clinches Qatar Chess Title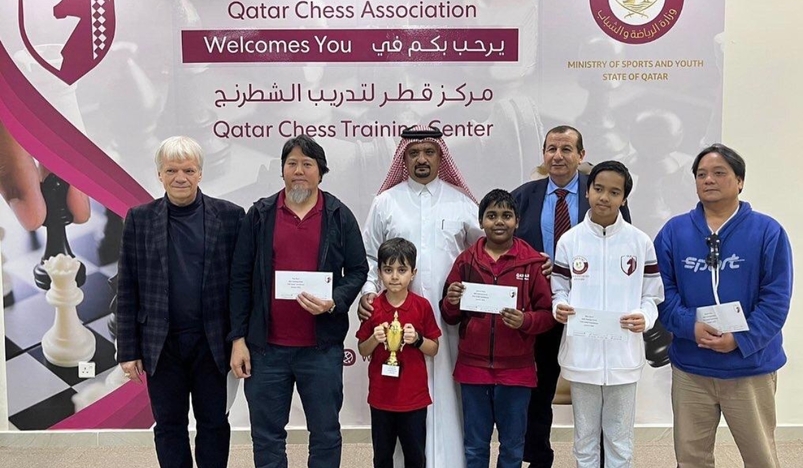 The Qatar Center Ranking Chess Championship, which ended in Doha
The Qatar Center Ranking Chess Championship, which ended yesterday in Doha, was won by Filipino Florian de Joya.
Syed Abdel Qader of India came in second, and Mahmoud Younis of Egypt took third in the three-day competition.

A total of 28 players competed in the tournament, which was conducted using the Swiss method with 5 rounds and 30 seconds for each move.
The "best Qatari player of the competition" was named as Rayan Irfan.
Muhammad Al Madhahka, President of the Qatar Chess Federation (QCF), and Youssef Muhammad Al Mutawa, QCF Secretary General, were present.
"The purpose of holding such events is to improve our players' skills. We are pleased to see that player standards are growing. Their involvement in these competitions is crucial, according to Al Madhahka.
Such contests assist us in finding talented individuals who can represent the nation abroad, he continued.