Final Day of Cityscape Qatar Spotlights Flagship Projects Across Qatar's Leading Developers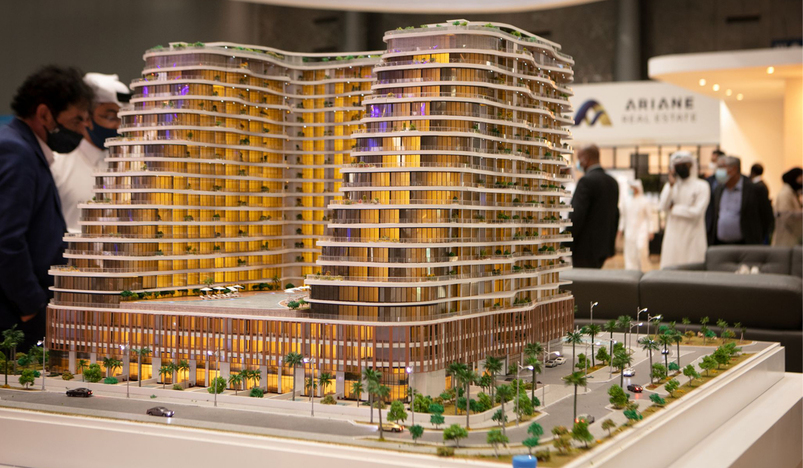 Ariane Milos Project
•    HE Sheikh Hamad bin Jassim bin Jabor Al Thani tours show on Day 3
•    Qatar's key developers Ariane, Barwa and Qatari Diar showcase their latest project launches 
•    Cityscape Qatar came to a close today after a successful three-day run at Doha Exhibition and Convention Center
Modern open plan villas, waterfront luxury apartments and spacious town houses were all on display at Cityscape Qatar's final day. Cityscape Qatar, the country's leading real estate investment, development, and networking event came to a close today after a successful three days at the Doha Exhibition and Convention Center.
Qatar's developers were visited on the final day by HE Sheikh Hamad bin Jassim bin Jabor Al Thani who toured the event and viewed the country's latest projects set to launch in the coming months.
Three of Qatar's key developers were showcasing their latest projects to investors and prospective home buyers. Ariane Real Estate displayed two main projects; Yasmeen City's Al Yussum Town Houses 2 and their latest apartment complex, Milos – the first residential building to be inaugurated in the Legtaifiya area of the city. The developer, whose projects span across Qatar, highlighted the importance of finalising key projects ahead of the 2022 FIFA World Cup.
"We are working towards getting all of our projects ready before the FIFA World Cup 2022. All of the developments we showcased at Cityscape Qatar this year are competitive in price and offer flexible payment schemes for customers ensuring a good investment for potential buyers."  said Ariane Real Estate Group CEO, Mohamed Hussein al-Ali.
Barwa Real Estate Group highlighted their strategy for their projects keeping pace with national growth plans through the reconstruction of areas around and outside the city of Doha.
Abdullah bin Jabara Al Rumaihi, CEO of Barwa Real Estate Group, said: "Barwa's participation at Cityscape Qatar reflects the success of providing projects that meet all the needs of the real estate market and improve the quality of life of residents."
"We have seen a great turnout of varied buyers for our developments and sustainable real estate projects across both the residential and commercial sectors," added Al Rumaihi. 
Qatari Diar, another leading developer taking part this year, showcased its flagship project, Lusail. The project boasts 19 multi-use districts including residential, commercial, retail, hospitality and entertainment and is Qatar's largest sustainable real estate development to date. The developer highlighted the project's unique offering of fulfilling current and future needs of Qatar's growing demand in sustainable living.   
Cityscape Qatar is supported by Platinum Sponsors, Barwa and Qetaifan Projects.