FIFA World Cup Qatar 2022 Projects Boost National Economy Competitiveness: CEO of QIIB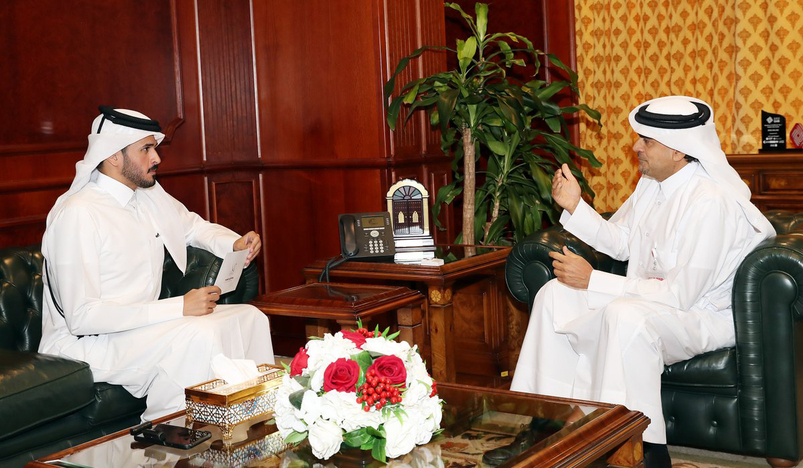 Chief Executive Officer of Qatar International Islamic Bank
Chief Executive Officer of Qatar International Islamic Bank (QIIB), Dr. Abdulbasit Al Shaibei said Sunday that the projects carried out in preparation for the FIFA World Cup Qatar 2022 boosted the competitiveness of the Qatari economy and enhanced the banking sector's opportunities.
Speaking to Qatar News Agency (QNA), Al Shaibei said all the projects in facilities, infrastructure and other sectors cope with the best international standards, meet expectations, reflect the State of Qatar's unique prestige and assures the upcoming championship would be the best of its kind.
He also praised the banking sector supervisory authorities for adopting many plans to enhance the banking sector's contribution to the success of the World Cup and provide all required forms of support and assistance.
Al Shaibei highlighted the QIIB's services to finance various projects related to the championship as well as the bank's strategy that focuses on the advantages and opportunities of the local market , as a moral and national commitment to supporting development and contributing to the implementation of various projects.
Al Shaibei noted that the bank carried out a number of the tournament-linked activities and events including issuing a special credit and debit card and launching a number of promotions. He added that QIIB also implemented plans to train staff to deal with the World Cup fans in a way that reflects the true image of Doha as one of the prominent capitals of international sport and a forum for civilized interaction between peoples and nations. He added that the bank was training a team of its employees to provide internal support during and after the World Cup in case of the breakdown of one of the service provider or any other emergencies.
QIIB has greatly promoted the digital transformation services, which helped a lot in the future response to the increased pressure on banking services expected during the World Cup, Al Shaibei said, highlighting the stress tests the bank carried out through qualified and specialized companies, as an essential part of preparing for the World Cup.
Depending on the successful business continuity plans the bank acquired during COVID-19 lockdown, Al Shaibei stressed the bank adopted strategies to continue businesses during the championship according to several expected scenarios, especially with regard to the mechanisms of remote work or dealing with congestion and traffic closures or fraud attempts.
He further highlighted the QIIB's preparations in the field of cybersecurity.
Al Shaibei hailed the bank's achievements as a result of long-term investments in technology and software, with the bank services and operations employing the best programs and systems compatible with global standards and the policies keeping pace with global technological development.
(QNA)