FIFA World Cup Qatar 2022 Infrastructure is Ready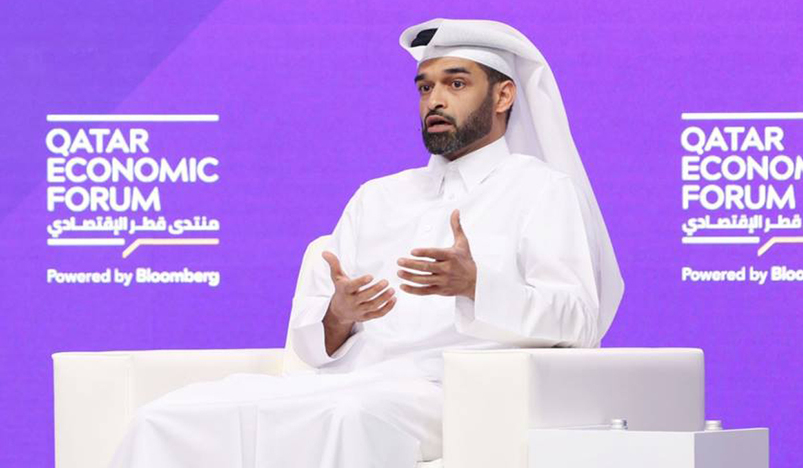 Hassan Al Thawadi
HE Secretary-General of the Supreme Committee for Delivery and Legacy (SC) Hassan Al Thawadi confirmed the readiness of the infrastructure for the FIFA World Cup Qatar 2022, adding that work is underway to implement the rest of the projects related to some roads that witnessed delays in implementation as a result of the circumstances that various countries of the world went through as a result of the COVID-19 pandemic and global economic fluctuations.
During a dialogue session on Wednesday within the work of the Qatar Economic Forum, Powered by Bloomberg, Al Thawadi expressed his confidence that the rest of the projects related to the World Cup will be completed on time, and in commitment to the agenda before the start of the tournament. He pointed out that efforts are being made to respond to various housing requests during the tournament's activities at acceptable prices, especially considering that FIFA received 27 million requests for World Cup tickets but only two million people have responded so far.
In this context, SC Secretary-General stated that a number of hotels will be operational with the start of the World Cup to contribute to diversifying the offer to Qatar's guests, pointing out that the tournament will represent an opportunity for fans to travel to Qatar and the countries of the region, and to learn about different Arab cultures.
Al Thawadi highlighted that the importance of the FIFA World Cup Qatar 2022 lies in bringing people from different parts of the world together as a major and distinguished global event, and an occasion to celebrate football and encourage national teams, stressing that this session of the tournament will allow everyone to celebrate and learn about the depth of Qatari culture in the context of respecting the customs of the country.
In the same context, he said the fans will come from all over the world to watch the matches, and they will enjoy in Qatar a championship held on its soil in an unprecedented atmosphere.
HE stressed the gains made for the benefit of workers in the State of Qatar and the approved laws that support workers' rights, which made Qatar a pioneer in this field, contrary to what some promote, pointing out that the State allocated USD 28 billion to provide jobs for workers during the FIFA World Cup Qatar 2022.
(QNA)