FIFA World Cup Qatar 2022 Has Had Great Impact on Society Says SC Secretary-General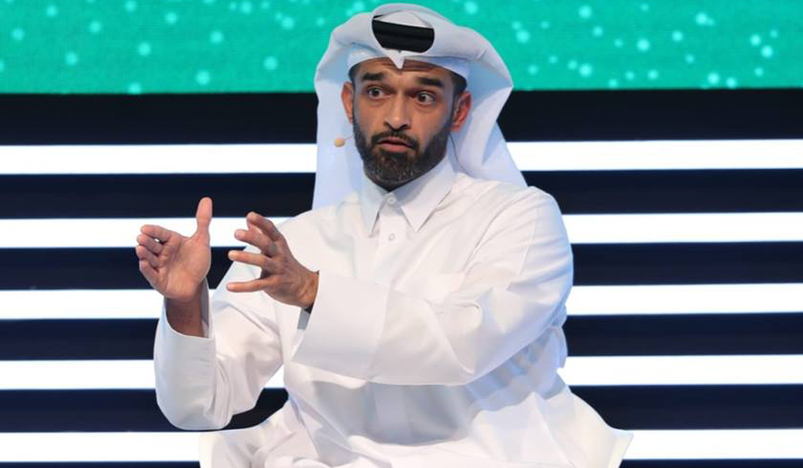 Hassan Al Thawadi
HE Secretary-General of the Supreme Committee for Delivery and Legacy (SC) Hassan Al Thawadi stressed that FIFA World Cup Qatar 2022 has had a great impact on society by using it as a platform to promote a healthy life.
During his participation in the closing session of the World Innovation Summit for Health (WISH 2022) under the title power of sports and its positive impact on society, Al Thawadi said that the tournament will leave a sustainable legacy and will enhance many aspects, in addition its positive contributions to the change at all levels, as it will be held for the first time in the Middle East. He said that from the beginning SC realized that the World Cup and football of a great impact on society, as we believe in the power of sports to make positive changes in society. The tournament dedicated its active role to promoting healthy life, practicing many activities, and following a healthy lifestyle.
He discussed the steps taken by the SC to protect the health and safety of its employees through continuous communications with its workforce and the launch of several initiatives, including organizing multilingual awareness sessions. He pointed out the initiatives launched by the SC through the Generation Amazing platform and the unique stories that had a great impact on many societies by building a set of partnerships and using sports for developing and enhancing mental health on all psychological, physical, and mental aspects, which was reinforced by launching the Workers Cup.
The SC Secretary-General stressed the need to consider sports as a critical way to contribute to the common mission of maintaining physical and mental health around the world. He indicated that ports play a vital role in our journey and that the power of sports can be used in various ways to maintain physical and mental health and ensure that this power is harnessed in the future for the benefit of public health and society and to provide a brighter future for the generations to come.
This years edition of World Innovation Summit for Health (WISH 2022), which was held under the theme "Healing The Future", focused of four main topics: COVID-19 legacy, disability, health and sports, and wellbeing.
(QNA)