FIFA Qatar World Cup 2022: Official hospitality sees record sales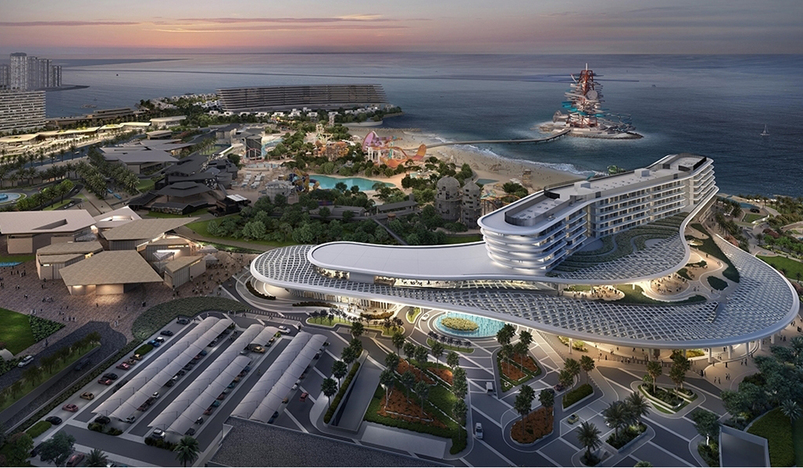 Qetaifan Island North in Qatar
With around 100 days to go before the FIFA Qatar World Cup 2022, Match Hospitality reports that revenue for the upcoming tournament's official hospitality program continues to grow at record levels.
Revenue is currently 29 percent higher than generated at the same time leading up to the 2014 FIFA World Cup Brazil, the tournament that set the current record for most hospitality packages sold to date for a sporting event.
Match Hospitality sales data for 2022 shows that Mexico, the United States, the United Kingdom (UK) and Argentina are currently the countries worldwide with the highest number of hospitality packages purchased for the upcoming tournament.
Interest from European markets is also strong, with the UK, Switzerland, France and Spain showing the most interest and buying activity. In the Middle East region, Qatar, Saudi Arabia and the United Arab Emirates are the top-selling countries, and 38 percent of all hospitality packages sold to date have been purchased in the domestic market (Qatar).
Additionally, among the "Top 10" countries purchasing hospitality packages are three countries whose teams have never played at a FIFA World Cup: India, Hong Kong and Bangladesh - another sign of FIFA's global appeal Soccer World Cup in Emerging Markets.
Match Hospitality is preparing to offer five premium hospitality products in Qatar, ranging from the convivial and relaxed Match Club to the more luxurious and exclusive Match Pearl Lounge.
During the tournament, Match is expected to accredit nearly 25,000 service staff, including 9,000 in catering and 1,000 welcome staff from 35 countries.
The exclusive rights holder of the FIFA Hospitality program promises an unforgettable experience during the FIFA World Cup.
With hospitality packs selling out quickly, there is a clear message from Match Hospitality to local and regional consumers to buy now to avoid disappointment.
"We are thrilled by the positive response and tremendous interest from around the world for the FIFA World Cup Qatar 2022, both regionally and globally. We see this as a sign that people are hungry to return to sporting events of this magnitude after the pandemic, but also that the market knows how spectacular this edition of the FIFA World Cup will be - full of world firsts, in a country dedicated to impeccable service," said Jaime Byrom, Executive Chairman of Match Hospitality, in a press statement.
"The tournament is an opportunity for fans from all over the world to come together to celebrate football. Match Hospitality is ready to offer our guests an exceptional experience by showcasing our expertise combined with Qatar's renowned hospitality, enabling an elevated official hospitality program and a truly memorable FIFA World Cup." 32 countries have qualified for the historic event and will play in eight state-of-the-art stadiums in Qatar. The tournament, which begins November 20th and runs through December 18th, promises to showcase the world's finest football talent, all against an outstanding backdrop of world-class hospitality provided by Match Hospitality.
With just 100 days until kick-off, Qatar is looking forward to the arrival of football fans from all over the world. Many of these travelers choose to enhance their tournament experience through the official hospitality program.
(QNA)