FIFA Publishes Tourist Guide to Cities, Landmarks and Activities in Qatar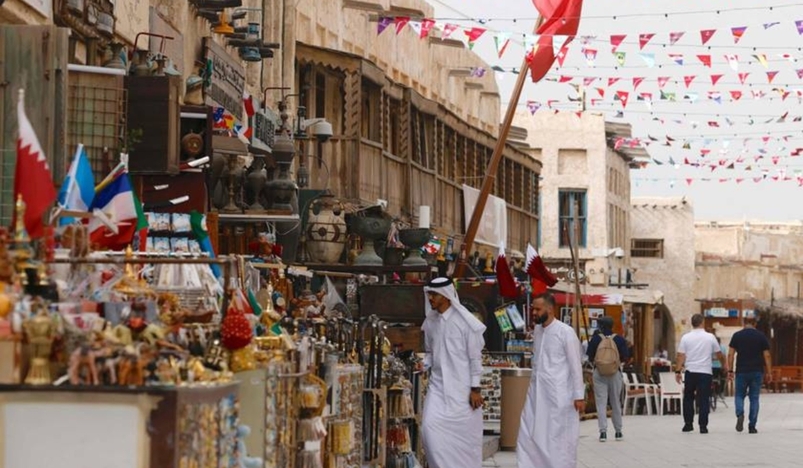 Tourist Guide to Cities, Landmarks and Activities in Qatar
The International Football Association (FIFA) has published on its official website a tourist guide to the cities, landmarks and activities that fans should explore during their visit to Qatar to attend the FIFA World Cup Qatar 2022, which begins on Nov. 20 and ends Dec. 18.
FIFA indicated that the FIFA World Cup Qatar 2022 tournament will undoubtedly provide football fans with the opportunity to enjoy a unique experience in this Gulf country, with cities of the future, desert adventures and endless opportunities for shopping. Qatar will offer the visiting public everything, from tourist trips and nature tours that cover all aspects of local life, and will offer visitors a variety of activities to suit everyone.
The FIFA Guide explained that there are five things that fans can expect when they visit Qatar during the World Cup, the first of which is generosity and hospitality, as residents in Qatar are famous for their hospitality and traditionally share their food with their guests, and this culture is still rooted in Qatari society and permeates all aspects of life in Qatar.
Serving guests Arabic coffee and sweets remains an expression of hospitality, and the rich and unique Qatari cuisine, which over the years has been influenced by the delicacies of the Indian subcontinent, Iran, the Levant and North Africa.
The guide stopped at the resorts and beaches, of which there are many in Qatar, and everyone can relax, and among those resorts is Sealine Beach Resort, one of the finest coastal areas near the capital, Doha, and visitors can also spend some time at Al Ghariya Resort on the waterfront. There are also many walking areas, including Doha Corniche, a promenade on the waterfront of Doha that extends for several kilometers.
The third distinctive thing that FIFA has highlighted in its guide is the islands and water sports. Qatar, due to its geographical location, rich marine life and clear waters, is an ideal destination for water sports enthusiasts.
The guide also reviewed historical places and castles in Qatar, where lovers of antiquity can discover many historical sites that tell the story of the distant past of the State of Qatar.
The fifth and final thing that visitors to Qatar have to discover is desert and sand dune adventures. In addition to the wonderful beaches and islands, Qatar also has some beautiful desert and rocky terrain.
Visitors can enjoy desert safaris, camel rides and camping under the stars in a Bedouin tent, or perhaps a visit to Khor Al Adaid area, which features picturesque sand dunes that have been dubbed the "inland sea".
There is also Al Jassasiya, a fascinating area filled with rock carvings, where visitors can see examples of prehistoric carvings.
(QNA)