Ferdinand Marcos Declares Victory in Philippines Presidential Elections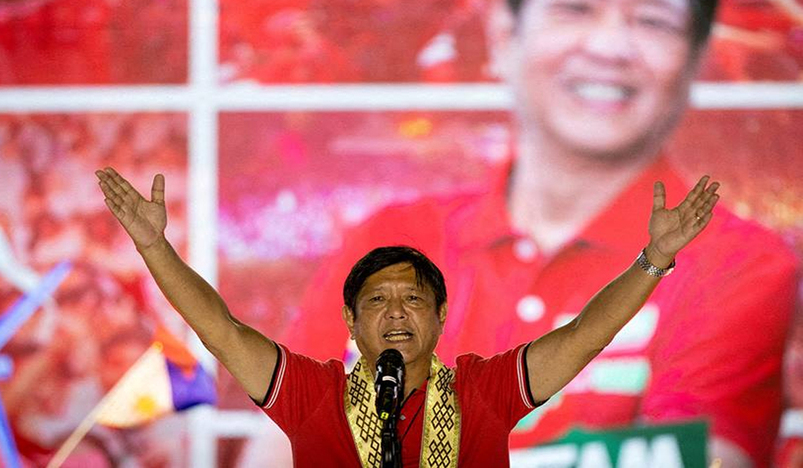 Ferdinand Marcos Declares Victory in Philippines Presidential Elections
Ferdinand Marcos declared victory in the presidential election which took place in the Philippines on Monday.
With 98% of votes tallied in an unofficial count, Ferdinand Marcos Jr garnered more than 31 million votes, to lead with more than 16 million votes over his closest rival, Vice President Leni Robredo.
"This is a victory for all Filipinos, and for democracy," Marcos's spokesman Victor Rodriquez said in a statement.
Only Congress can officially proclaim the winner in the presidential and vice presidential race. The Senate and the House of Representatives are scheduled to resume sessions on May 23 and start the official canvassing of the votes. 
Source: QNA