Family Visa Requirements for Expats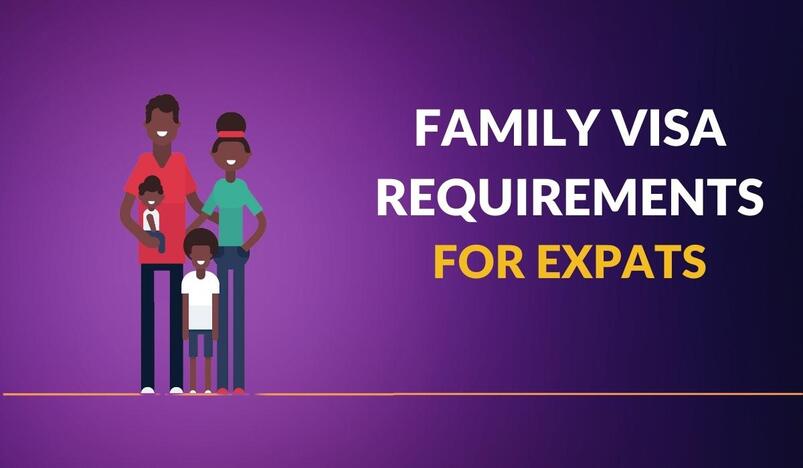 Family Visa
Expatriate employees who earn QR15,000 or more a month, have completed six months of employment with their company, and wish to bring their immediate dependents to Qatar to live with them, can apply for a Family Residence Visa.
Every family member, including infants, must have an individual Resident Visa to stay in Qatar.
Applicants must also submit several documents, including an attested marriage certificate, birth certificate, education certificate, and bank statements. 
Requirements
Residence Permit: the applicant must have a valid RP. 
Profession: sponsor's profession as the Qatar ID should be technical or specialised (non-labour). Those in the labour category like drivers, delivery boys, etc. may not be eligible to sponsor their families irrespective of their salary.
Salary: MOI is only approving application from private employees with a minimum salary of QR 15,000 (since 2002). Recently, some public sector employees have reportedly received approvals with salaries between QR 10,000 and QR 15,000. 
Housing: If you have rented a house/apartment on your own, a tenancy contract attested by Municipality may be required. A tenancy contract will not be asked if you are applying through Metrash. 
If your family accommodation is provided by the employer, you have to produce an employment contract that specifically mentions family housing will be provided in addition to your salary.
Family Visa Process
Before you begin the process, check with your employer if they can assist you. Employers are not obliged to process or pay for Family Residence Visas, but some companies do take care of this process as part of their employment policy.
Step 1: Apply for Family Entry Visa online or directly
Submit the necessary documents to get the family residence visa approved. This one-month visa will allow your family to enter Qatar. However, other formalities like medical tests and fingerprints must be done after arrival. 
Another way is to bring the family on a Family Visit Visa which will be a simpler process. This can be converted to Family Residence Visa after submitting the required documents. You must pay an additional QR 500 if you change the visa without leaving the country.
Documents required 
For applying through Metrash
Passports of spouse and children 

Marriage Certificate 

Birth Certificate(s)

Bank Statement for the last six months to prove your salary credit

Your Education Certificate

NOC (No-Objection Certificate)
For applying through MOI Service Center
In addition to the above, you need the following:
A completed application form

Copy of your passport

Copy of your Qatar ID

Copy of your Employer's QID/Company Registration Card

Copy of the Tenancy Contract attested by the Municipality or a letter from your employer stating that family accommodation will be provided.
Declaration of non-marriage for daughter is required in case the daughter you are sponsoring is above 18 years and not married. Note that married daughters are not eligible for parents' sponsorship.
Step 2: Family Members enter Qatar on Entry Visas
Once the Family Entry Visa is approved, the family members can travel to Qatar. Usually, the visa holder can enter within 90 days of visa approval. The last date of entry will be given on the visa. 
The entry visa is valid for 30 days from the entry date, within which the next steps, like medical tests and fingerprints, should be done.
Step 3: Undergo the Medical Test for the Resident Visa
The Visa holder shall start the RP procedures by completing the medical examination. This test aims to protect the population's health and prevent the spread of infectious diseases from newcomers. 
The medical examination may include a blood test, chest x-ray, and screening for HIV/AIDS, Tuberculosis, Hepatitis B, and Hepatitis C.
Step 4: Undergo the Fingerprinting Process
After completing the medical test, adults are required to register their fingerprints digitally with the Ministry of Interior. 
The following documents are generally needed for the fingerprint process:
Sponsor's passport & QID copy

Applicant's original passport and copy

Blood group report

2 passport-size pictures on blue background
Once this process is complete, you will receive an update on Metrash2 app.
Step 5: Apply for Family Residence Permit Card
The final step is to apply for a Residence Permit card. You have to go to any MOI service center with your QID, the passports of the family members, and passport-size photos.
The RP costs QR 500 for the first year.