Elevate Your Eid Celebration With TOD: Unleash The Thrill Of Live Sports & Entertainment!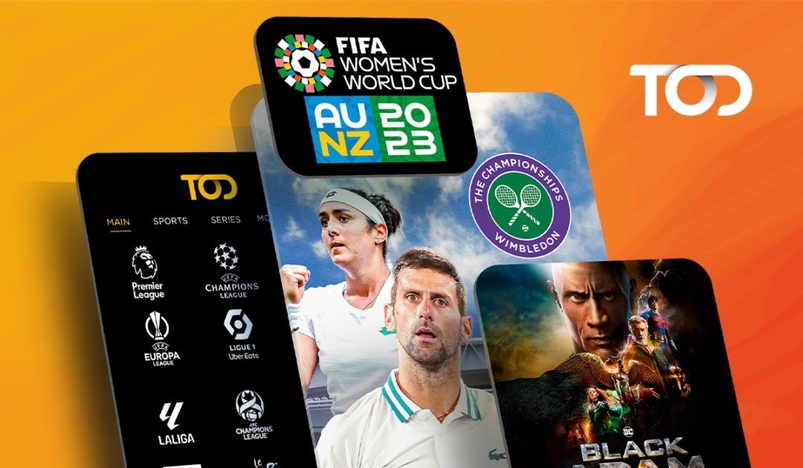 Elevate Your Eid Celebration With TOD
OD, the leading streaming platform for sports and entertainment, is thrilled to announce an exclusive EID lineup of live sports, Arabic, Turkish and English entertainment. The extensive offerings by the platform for the upcoming holidays include:
Live Sports: Starting the season with Olympic e-sports, the platform will also be live-streaming the much-anticipated matches from Wimbledon, Under-23 Africa Cup of Nations, UEFA U21 European Championship, and more. Viewers can watch sports in 4K on supported devices, and stream these on popular Android and iOS devices including their smart TVs. 
Latest Movies: Viewers get to stream blockbuster movies such as Black Adam, The Woman King, Mortal Kombat Legends, Operation Fortune, Bullet Train, and many more. 
Binge-Worthy Series: Newly launched HBO Max series – Spy/Master, Love and Death are streaming exclusively on TOD. Other noteworthy series include Superman & Lois, Lucky Hank, Mrs Davis, Without Sin, Alparslan: The Great Seljuks, Qutaa Al Turuq, Mazad El Shar, Boyout Min Warak, and many more. 
Exclusive Sports Documentaries & Interviews: Subscribers to get a behind-the-scenes sneak peek into global sporting action with exclusive sports documentaries  such as Qatar 2022, Ons Jabuer, Paolo Rossi, Race to Perfection, I am Bolt, among others. Messi fans will be treated to an exclusive interview: "Lionel Messi – Paris and Paradise". 
All beIN Channels & More: TOD is a platform from the beIN Media Group, which ensures that it comes loaded with 40+ beIN channels, including CNN, FOX, Star World, etc.  
Kids Safe Entertainment: TOD boasts as one of the safest and best entertainment platforms for kids, with content that aligns with the region's cultural values. From toddlers to tweens to teenagers – TOD offers a variety of popular and new kids' content that is both educational and entertaining all through the summer break. 
To ensure fans and families do not miss a single minute of action – from The Ashes cricket series, to grass court action at Wimbledon, live football and 40,000+ hours of entertainment in between – TOD can be now subscribed through debit/credit cards, PayPal, and direct carrier billing options.