EHTERAZ app 'Golden Frame' will disappear after one year, says Qatar health official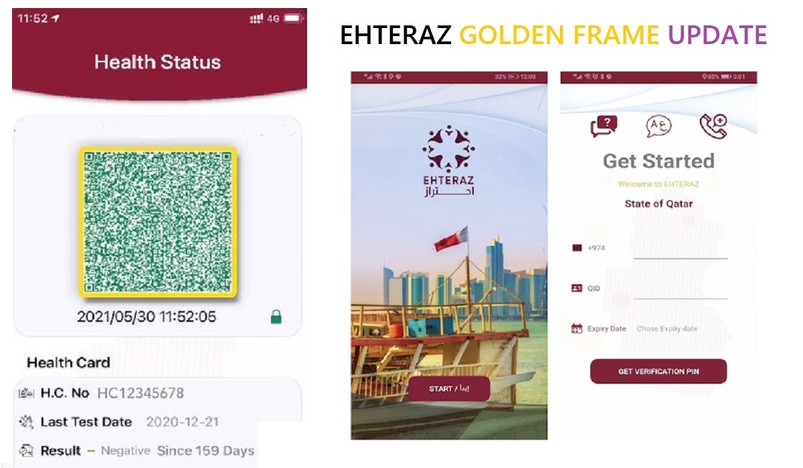 EHTERAZ app Golden Frame duration
Dr. Yousuf Al Maslamani, Medical Director of Hamad General Hospital, has said that the Qatar Travel and Return Policy for people obtaining two doses or three doses of COVID-19 vaccine has not changed.
He pointed out that over the past few months, many research centers have stated that the immunity from the two doses of the vaccine has declined after 6 months and declined more after 9 months. Thus, many research centers recommend receiving the third booster dose, as he explained.    
Dr. Al Maslamani emphasized that the golden frame of EHTERAZ mobile app will disappear after one year, and this is an old decision made by the Ministry of Public Health. He pointed out that changing decisions is because of the fact that the pandemic has been existent in the world for 18 months and decisions are changed according to new studies and new scientific information.
In February this year, MoPH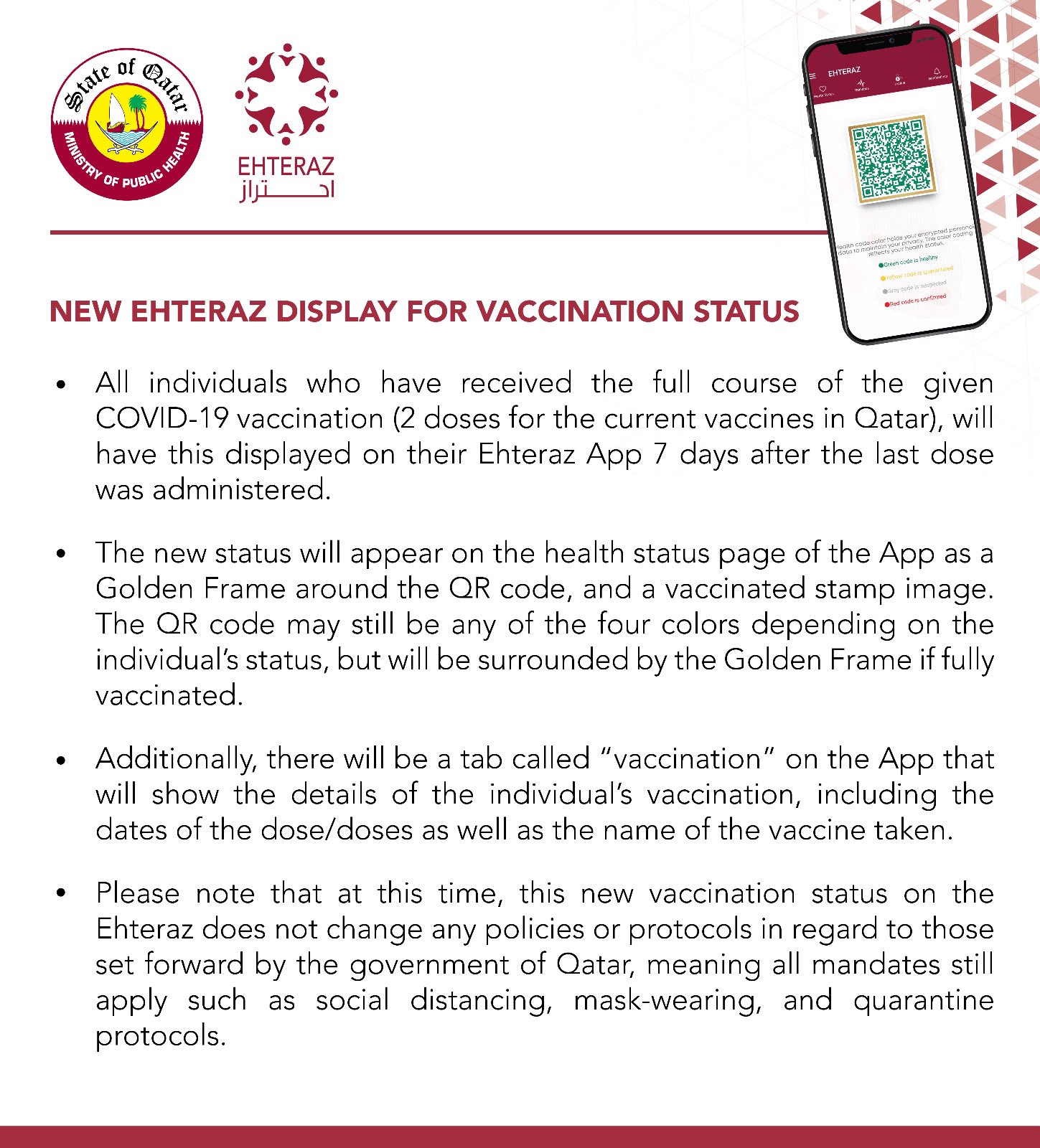 MoPH announced that all individuals who have received the full course of the given COVID-19 vaccination (2 doses for the current vaccines in Qatar), will have a 'golden frame' displayed on their Ehteraz App 7 days after the last dose was administered.
Just recently, the Ministry announced that an update has been recently added to EHTERAZ mobile app since the golden frame showing received vaccination has become full of dashed lines. This is applicable to people receiving the third booster dose of COVID-19 vaccine as part of information on the vaccine and number of doses.
Read also: Qatar EHTERAZ Update: Third Booster Dose of COVID-19 Vaccine Feature Added
Source: Hukoomi